Do you remember Sticklets Gum?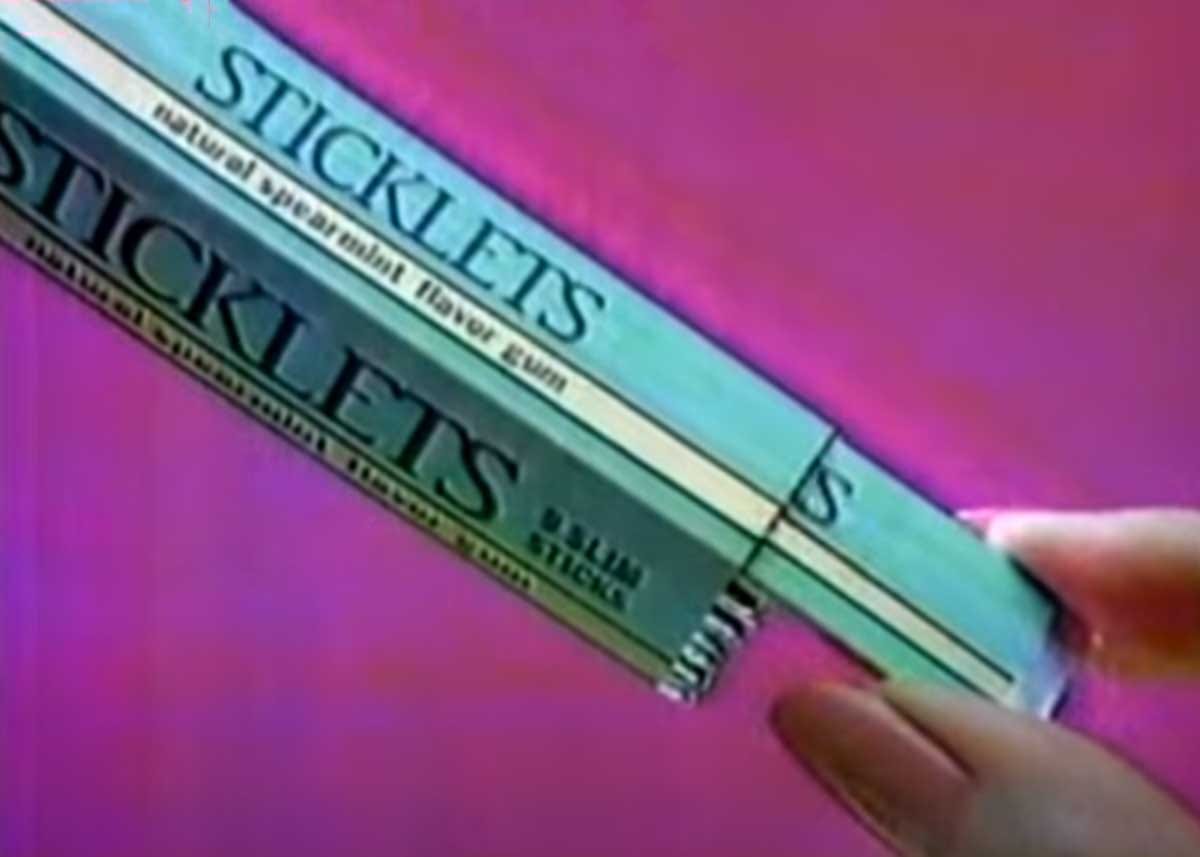 Sticklets were a gum made by Wrigley in the 1980s. Taste-wise it wasn't anything special, but it had an interesting gimmick and a decent ad campaign to make it stand out. Its gimmick was that the gum was a slimmed down version of your standard stick, but to make up for the smaller size, you got more pieces. It was a strange idea, but I guess the market research showed that it would work and for a time it did.
Personally I think it was successful because of this ad campaign with Cyndi Lauper or a sound-alike singing this strange jingle that bears what I think is a strong resemblance to Cameo's "Word Up".
If I could have bought this on a cassingle I would have.