Do you remember Aspen Soda?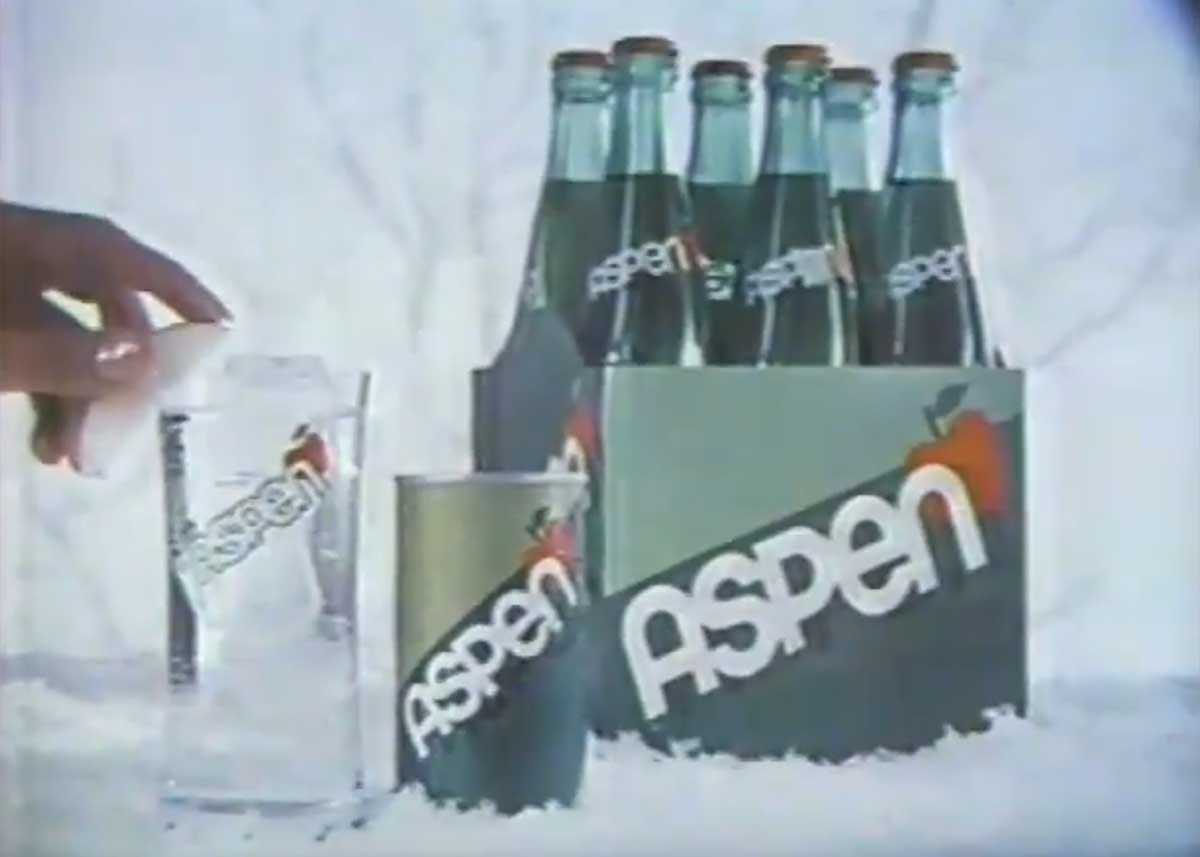 Before Apple Slice, PepsiCo distributed another apple-flavored soda. It was called Aspen and it was available from 1978-1982. I do not have any memory of trying Aspen, but I have heard that it tasted a lot like Apple Slice, so I probably would have really enjoyed it.
In this ad, they seem to be playing on the imagery of "Aspen" as a cold place that serves up a cold apple soda pop. Maybe this is supposed to make Aspen seem sophisticated? It is definitely not aimed at a younger audience.
Watch this classic Aspen Soda Commercial
Nowadays, Apple flavored sodas are criminally underrepresented in the US market. Luckily access to Sidral Mundet, Mexican apple-flavored soda, has become widespread.
With all the experimentation going on in the soda market, I would think an Apple Soda would be able to find a niche. But I walked through the beverage aisle at three large supermarkets and didn't see any options. Why do Americans not seem to like apple soda? The apple has served this country well in so many other ways. One might ask the questions, "what could be more American than an apple soda?" Perhaps paired with some delicious apple pie?
Here is a coupon from 1979 for a buy one get one free on a 2 liter of Aspen Soda.
Did anyone out there get to taste Aspen? Did it taste like Apple Slice?