Discover more from The Retroist
A Retro Podcast, Blog, and Newsletter.
Disneyland's House of the Future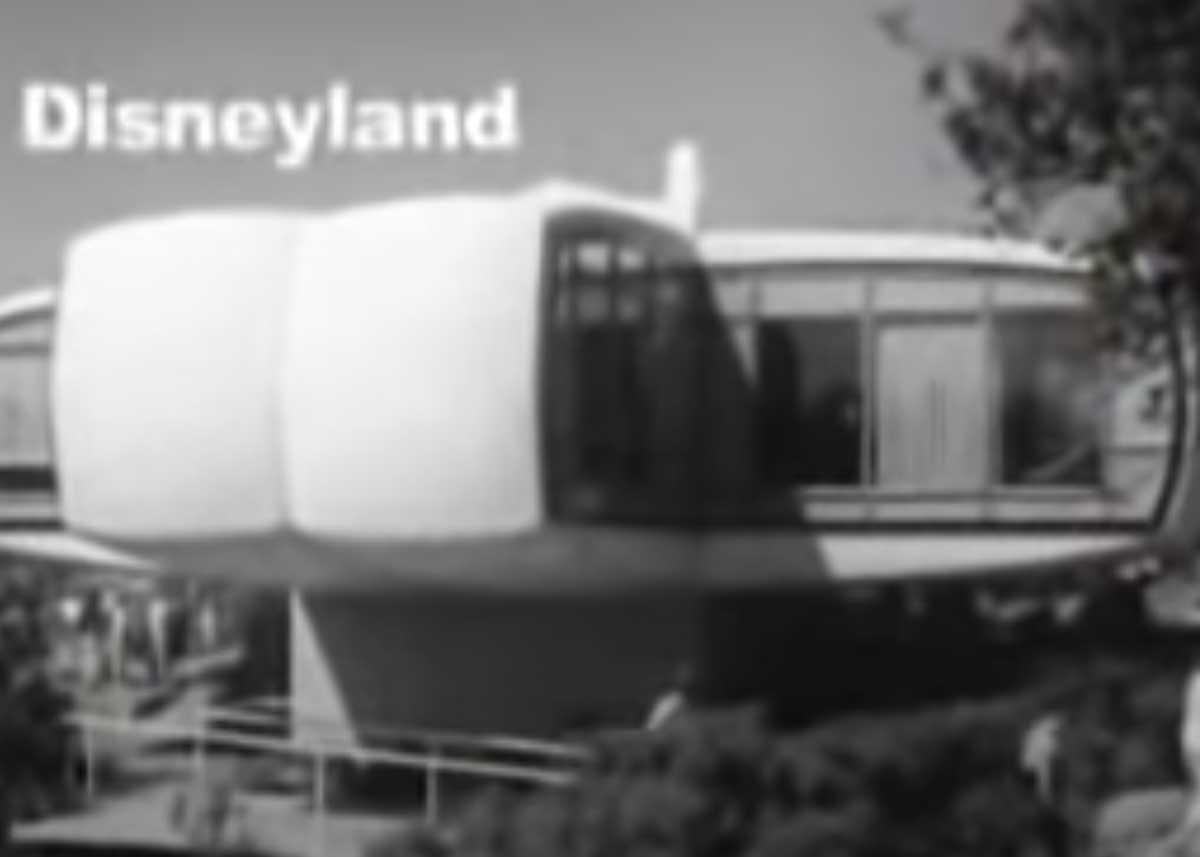 Disneyland opened the Monsanto House of the Future in 1957 giving it prime real estate in Tomorrowland and great views of the castle. The House of the future was constructed from futuristic materials, which of course means almost no natural materials were used in it.
In fact, legend has it that when they tried to wreck the outdated plastic and metal structure in 1967, they had to used saws to cut it into pieces, since no wrecking ball could bring it down.
The house had 4 wings jutting off a central hub that hovered above the immaculately landscaped grounds. It had floor to ceiling windows around the outer walls of each wing. It might not look huge, but it had 3 bedrooms, 2 baths, a family room/eating room, kitchen and living room with a wall-mounted TV.
To make it more compelling, it was filled with futuristic gadgets like microwaves and electric shavers and such. All of which were outdated so rapidly that they ceased to amuse visitors to the house (even though it was free to visit).
You can see some of these gadgets illustrated in this short promotional video.
I am not old enough to have seen the House of the Future, but I spied it in a book as a kid and have had Jetsonian dream of living in one ever since.
If you are ever at Disneyland and want to stand in the spot where my dream home once was, walk over to the King Triton statue near Ariel's Grotto which is on the border of the lands of Tomorrow and Fantasy. Just remember that land rightfully belongs in Tomorrowland, but has been illegally annexed by the merfolk of Fantasyland.