Disneyland's 30th Anniversary Car Giveaway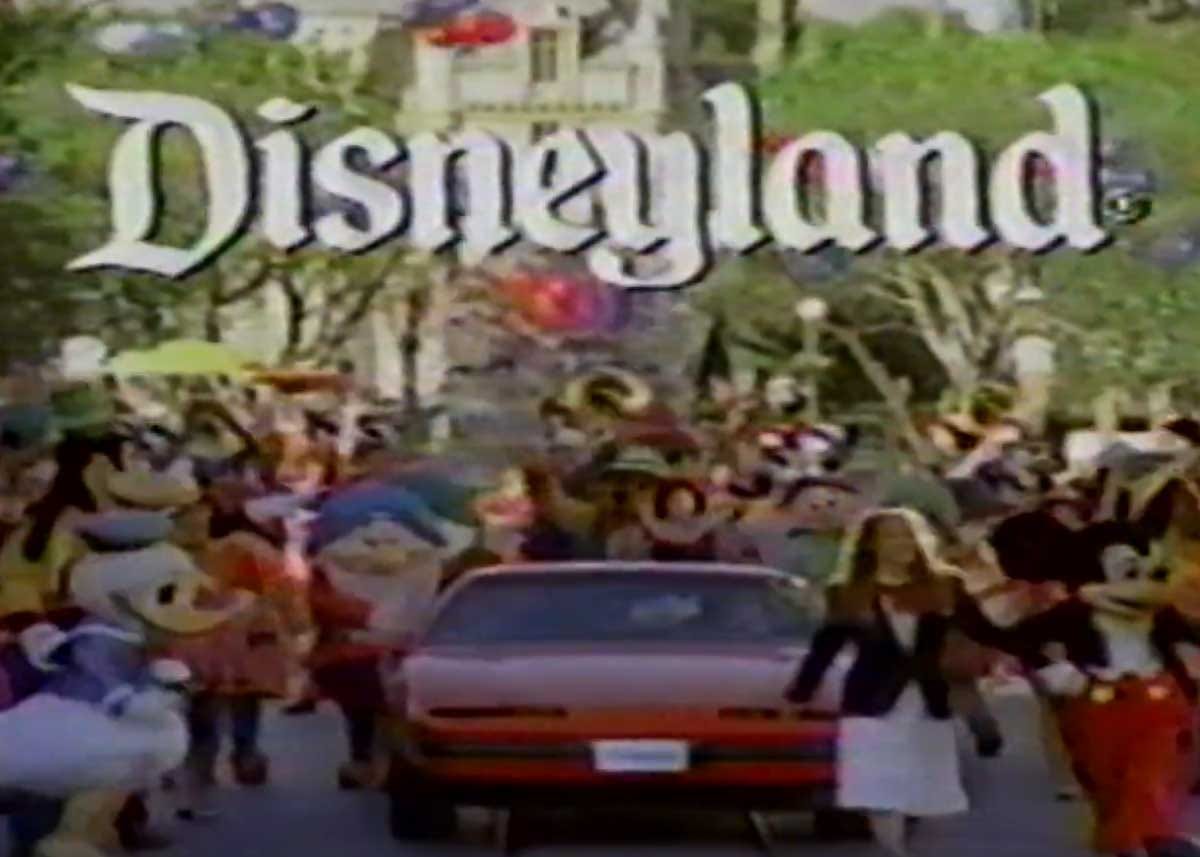 I might not have been able to get out to Disneyland as a kid, but I tried my best to keep up on what was going on there. In 1985, the park was celebrating its big 30th anniversary and they were giving away all sorts of wonderful prizes, including the grand prize of a Pontiac Firebird. I remember commercial and print ads related to this big event and like all young Disney fans, I dreamed of being a winner. This commercial pretty much captures the excitement of the event.
A proper ending to this commercial though would have been a too young me hopping behind the wheel of this red sports vehicle, Mickey climbing into the passenger seat and then all chaos breaking loose as I start doing donuts all up and down Main Street.
While looking up who won the car, I did find this interesting article over at the LA Times that talks about a young girl from Michigan, who was suing Disney because of the contest.
The article states that she and her family were held at the park entrance while an annual pass holder was let in who won the car. I cannot find any follow-up articles on the subject. I wonder if she ever got her Firebird?
Another interesting thing I found. Someone actually won TWO Firebirds. According to this article, Lawrence Shingle, a daily attendee who lived only a mile from the park, was rather surprised to win his second car at Disneyland.