Discover Equal Sweetener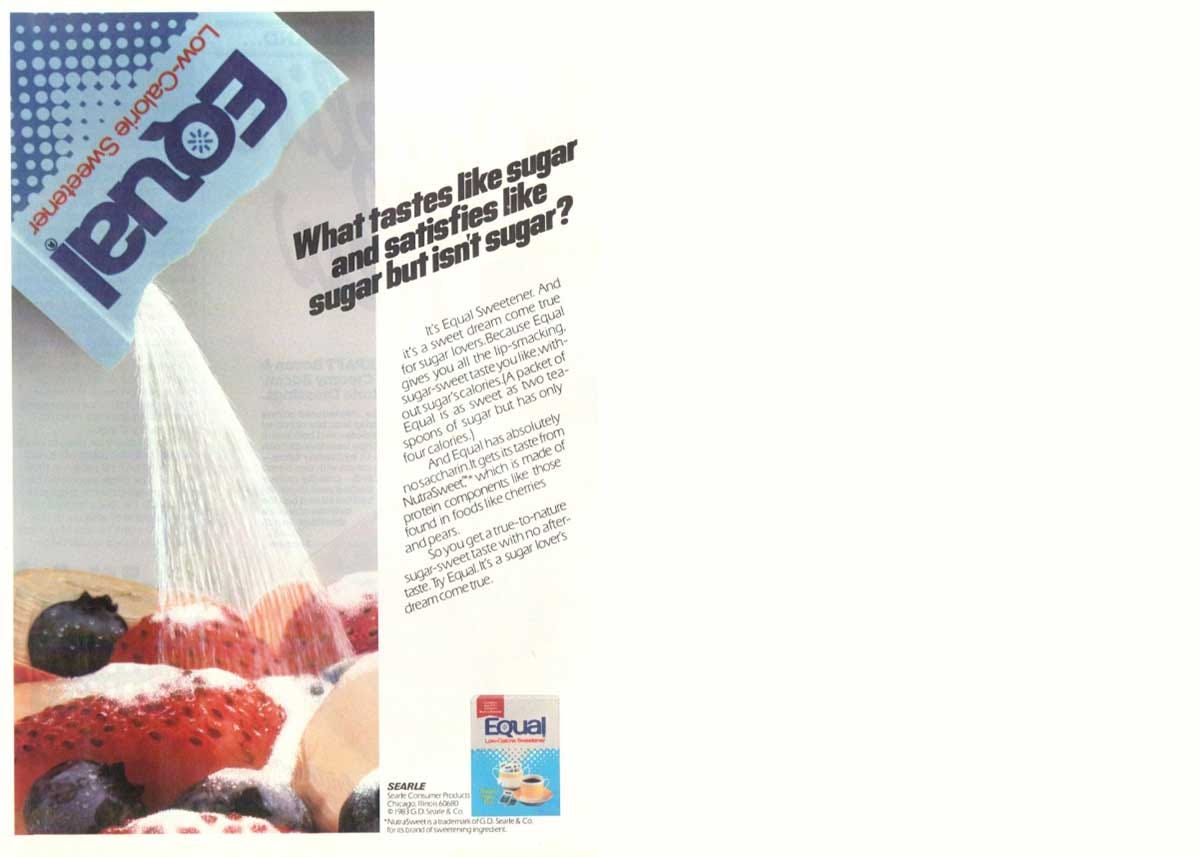 I love sugar, especially in my drinks. I always have. So whenever an artificial sweetener hits the market, I have rushed to try it in the hopes that I could take in fewer calories and be able to drink as much soda as I want. So far nothing has been as good as the real stuff, not even close in my opinion.
Nutrasweet was the first sweetener that I remember becoming available during my youth and we were at a local diner when I first spotted the blue packets among the pink and white ones in the sugar holder. Saccharine always tasted bitter to me, so I was excited to try it and I grabbed one, tore it open and popped it in my mouth. It was a bit better than those pink packets, but nothing like the real thing.
While I didn't enjoy this new breakthrough in sweetening, it was very interesting to see the product sweep the nation. A think I would see happen again and again as they keep trying to figure out a sugar replacement.