Discover more from The Retroist
A Retro Podcast, Blog, and Newsletter.
DEVO Performs Jocko Homo on Saturday Night Live in 1978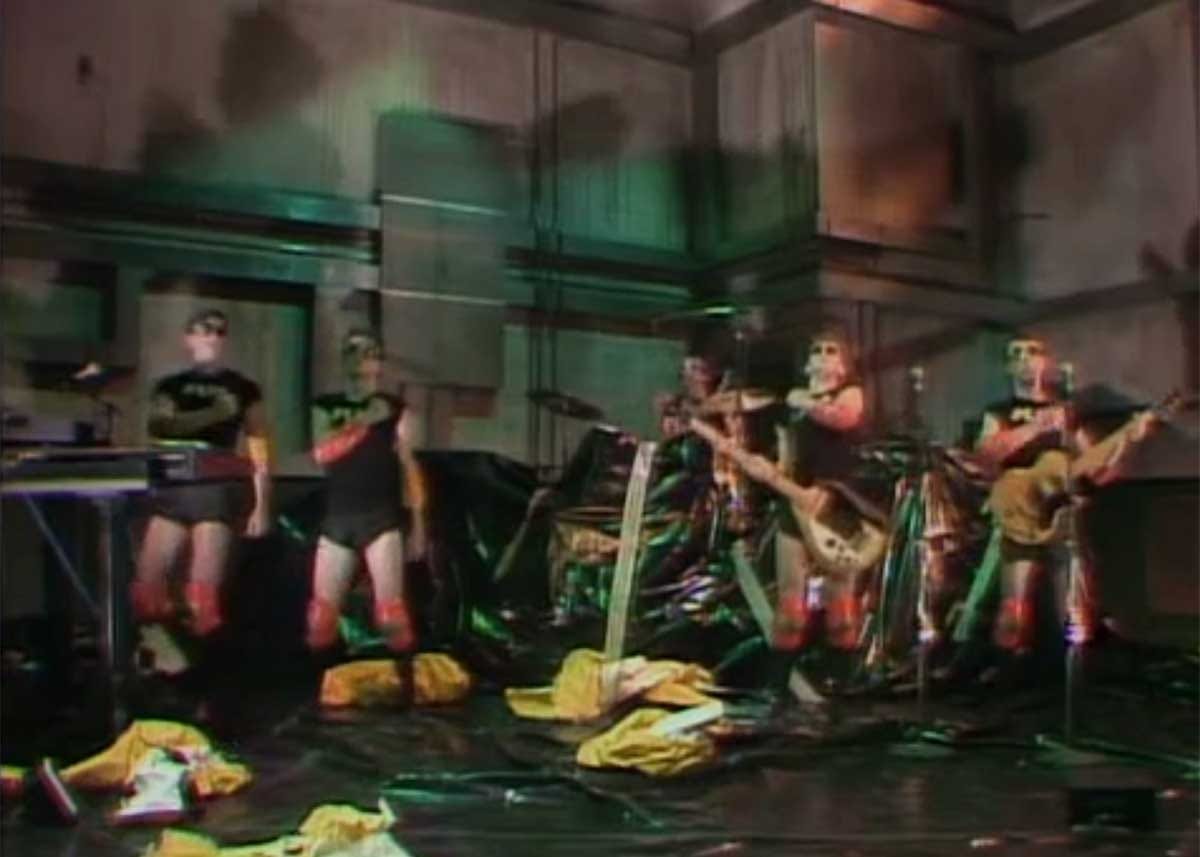 Maybe you don't realize this, but DEVO is awesome. They always have been and always will be. I will continue to hammer this point home every as often as possible until you bow before their might.
To kick off this effort, I want to draw your attention to their amazing performance of Jocko Homo that was performed on Saturday Night Live on October 14, 1978. Fred Willard was the host, but Devo stole the show.
I really like how they use the original intro from the Jocko Homo music video, it works really well. Watching this the first time was electrifying. It is apocalyptic, artsy and punk rock all at the same time. The pre-recorded intro, the jumpsuits, the stripping, the mechanical choreography all just help to add an air of other-worldliness to their music.
Don't take my word for it, watch it for yourself.
Watch Online (video keeps getting removed everywhere and is not embeddable)
"Jocko Homo" was original released as the B-side to Devo's first single, "Mongoloid." This was released in 1977 on Devo's own record label, Booji Boy Records. It would later get a release in the United Kingdom on Stiff Records.
The song is famous for its call-and-response, "Are we not men?" / "We are Devo!" This is based on a chant from the 1932 cult classic, Island of Lost Souls.
When Devo recorded their first studio album Q: Are We Not Men? A: We Are Devo! on Warner Bros. Records in 1978, the song was re-recorded for inclusion.
While the song didn't chart in the United States, the original version peaked at No. 62 on the UK Singles Chart.