DEVO on the Classic 80's Sitcom Square Pegs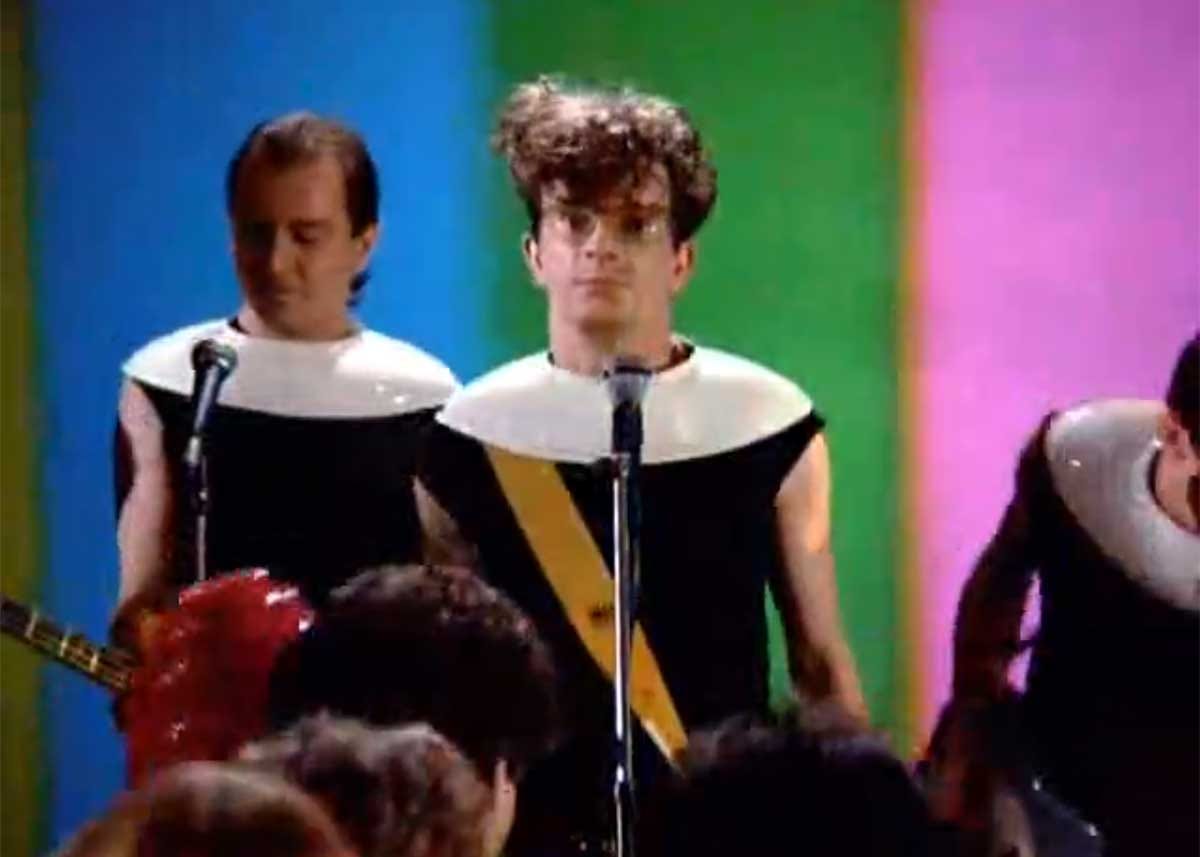 DEVO made a brief but memorable appearance on the Sarah Jessica Parker sitcom Square Pegs in 1983. DEVO is hired to play at Muffy Tepperman's (Jami Gertz) Bat Mitzvah party and of course, wacky hijinks ensue.
Up until the last minute it looks like DEVO will not be able to show, but they are bumped from SNL out of fear of slam dancing, so they DEVO can make it after all. Much to the chagrin of Johnny Slash.
DEVO lip syncs one song, "That's Good" in the third act, but the episode is peppered with "Jocko Homo".
To capture the drama and power of the moment, you really need to watch the entire show on Daily Motion.
For some supplemental enjoyment, you can watch this 1983 promo for the episode and a new report about their upcoming appearance.