Classic Marathon Candy Bars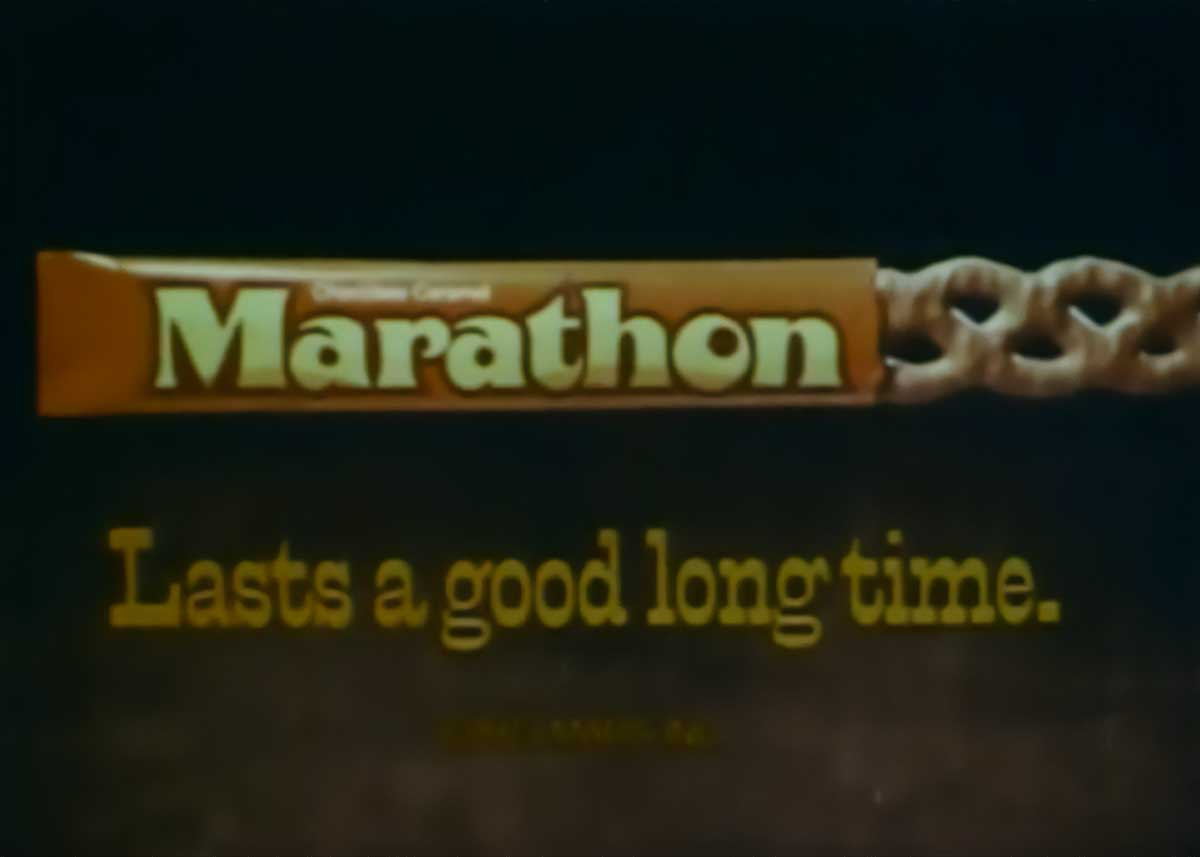 In the 1970s, right up until the early 1980s, the Marathon candy bar (made by Mars) was my all-time favorite. Why? It looked huge! The thing might have only weighed as much as a normal candy bar because it was so thin, but as a kid, an 8-inch-long candy bar (no matter how thin) was hard to resist, and I bought them as often as possible.
The Marathon was introduced in 1973. This braided caramel candy bar, enrobed in milk chocolate, was advertised heavily. The ads featured a cowboy named "Marathon John", played by the son of actor John Wayne, Patrick Wayne. The ads were narrated by voice talent Dan Ingram, who would say the catchphrase of the bar, "Lasts a long time."
Well, not the way I ate them. I just about inhaled them.
The bars themselves were unmistakable, not just because of their length, but also because of their red wrapper. Which just stood out at our local candy store. If you had any doubt as to its size, or were just a dumb kid like me who couldn't measure stuff well, the wrapper even had a handy ruler printed on the wrapper.
Sadly, in 1981, Mar discontinued the brand. It would take decades for me to find a similar experience. That came in the form of the fabulously delicate Curly Wurlys, which are made by Cadbury.
I enjoy a good Curly Wurly about once a month now and with each bite, I am transported back to the late 1970s and all I see is this smiling cowboy.