CHiPs Cycles for Kids (with Sirens!)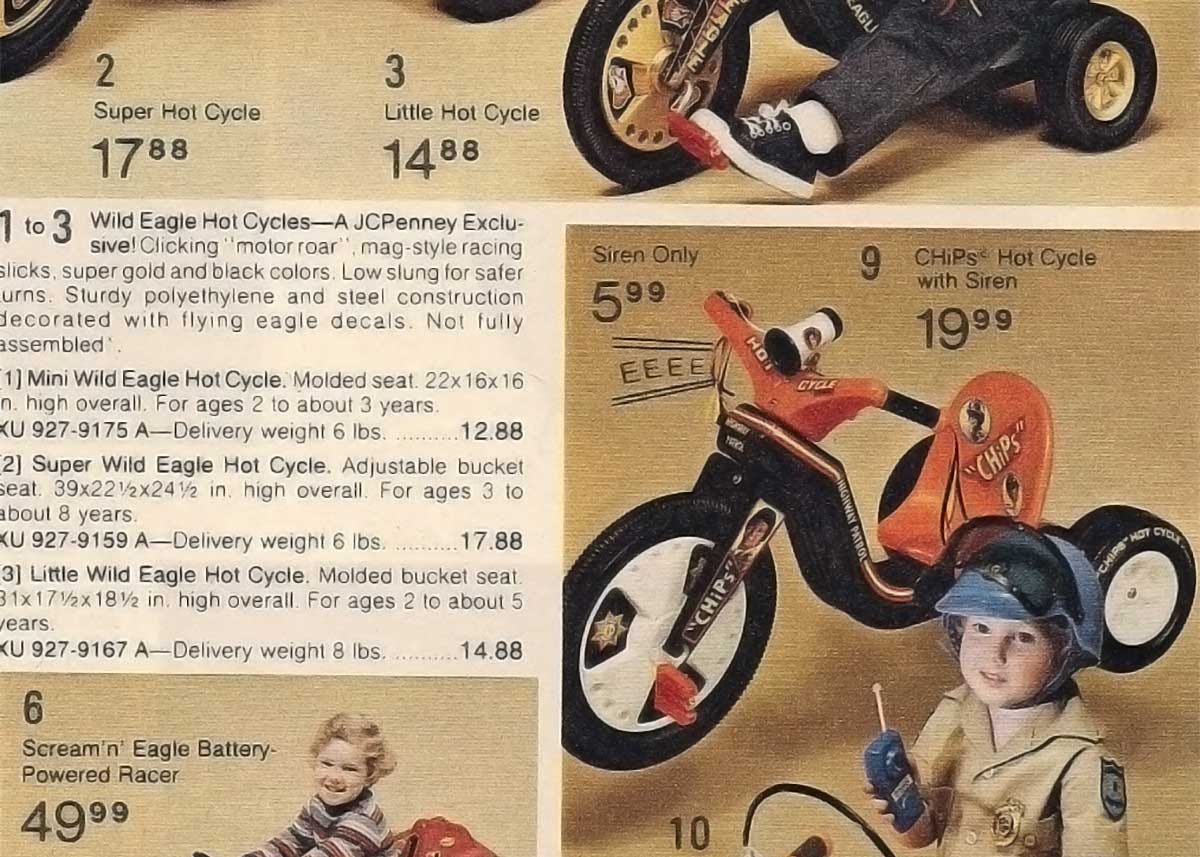 I would have loved anything CHiPs related as a kid, but if I had gotten either of these dream CHiPs Cycles (with Sirens!), this is what would have happened in my house. I wake up on my birthday and spot my motorcycle, I hope onboard and start that siren up. Everyone thinks it is adorable and wants to take my picture but for some reason, we still have not gotten the camera fixed?
Cut to:
30 minutes later and I am still blasting the siren. My whole family is now in the other room plotting how to destroy the siren. My one sister suggests we throw it and me in the river.
Cut to:
The next morning I hop on the cycle and turn on the siren, but nothing comes out. I run to my Mom for help and she says I must have run out of batteries. She offers to buy new ones, but they mysteriously never get bought.