Carvel's Cookie Puss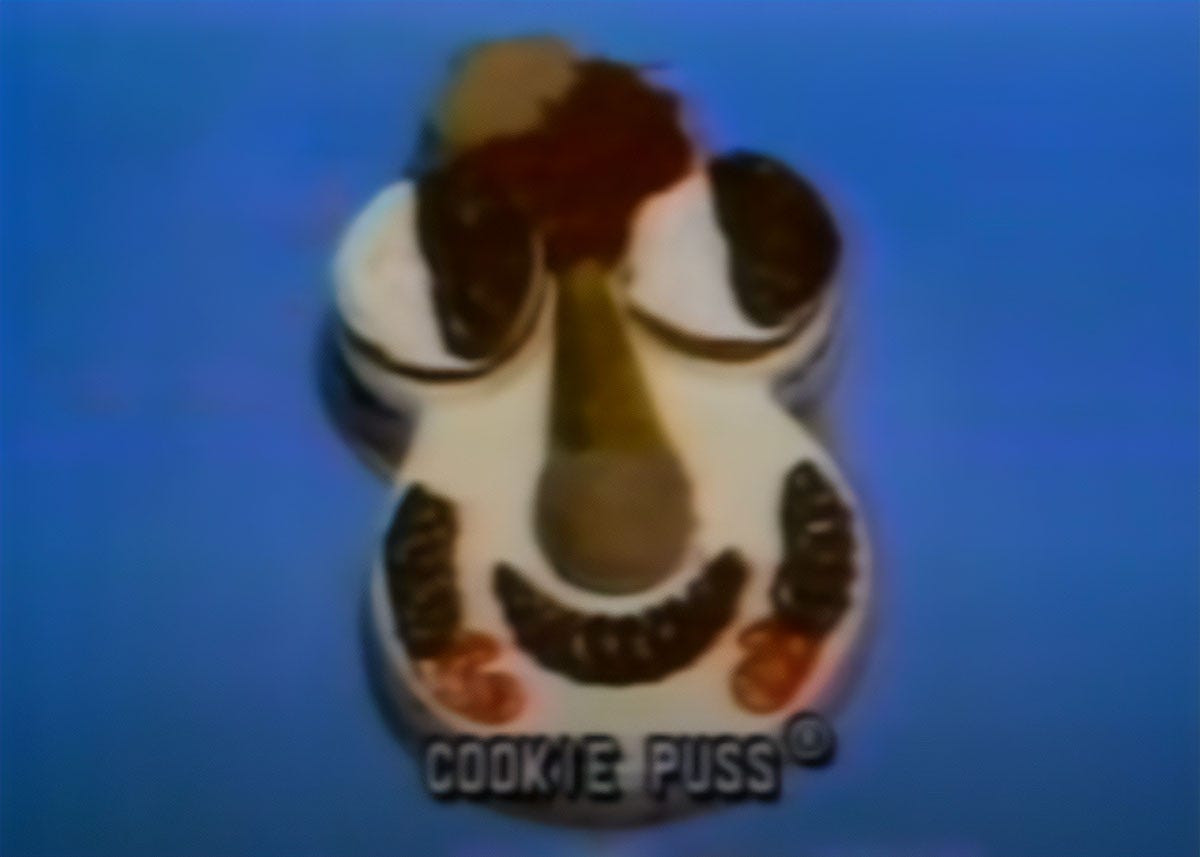 Cookie Puss is an ice cream cake character created by Carvel in the 1970s. From day one it was the gem in their crown of freshly made ice-cream cake products that are sold only in its stores (despite what you might hear from fans of Hug-Me Bear and Fudgie the Whale).
According to Carvel Lore (is it not amazing that we live in a world where that "Carvel Lore" is a thing!), Cookie Puss is a space alien originally named "Celestial Person". Since that was a mouthful and his initials were "C.P.", he changed his name to Cookie Puss. What planet is Cookie Puss from? Planet Birthday of course!
Not many people know this, but in the Galactic Senate scenes in the new Star Wars trilogy, the Cookie Cake people of Planet Birthday were well represented.