Discover more from The Retroist
A Retro Podcast, Blog, and Newsletter.
Burger King Toy Chariot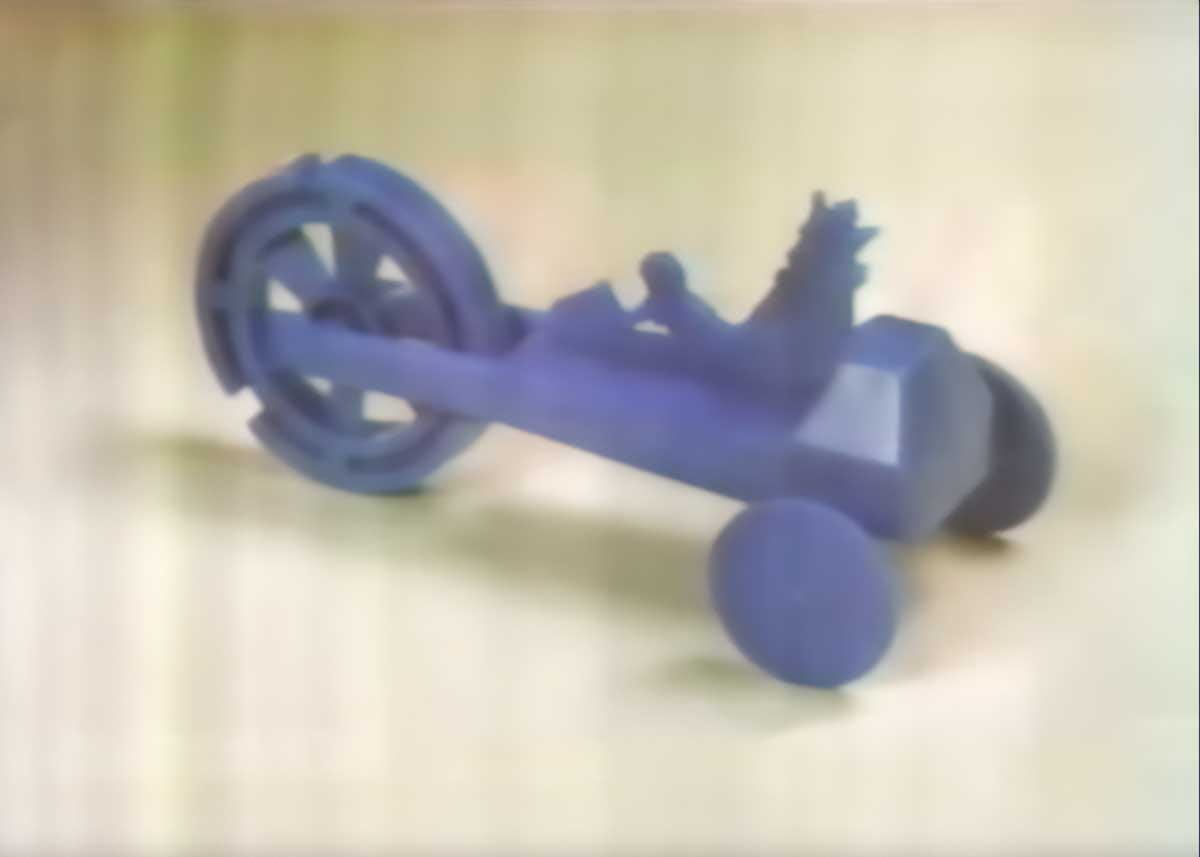 I think most families have a junk drawer or its equivalent. A place where odds and ends are freely tossed with little to no pressure to clean it out. I loved our junk drawer because it was filled long before I was aware of it. Mostly with things that my old sister's had abandoned years before.
I found so many little plastic toys that they had accumulated, and each one was both fun and mysterious. One of the toys that I found in the eighties were the Burger King Chariot toys that were given out in the late seventies.
They were in the family junk drawer for years, but I had never seen this commercial, since it preceded me. Despite that, I did do what the kids in the ad did, and I would blow on the wheel to have it move.
Maybe it was something I learned from my sisters who originally obtained these wonderful toys, or maybe I just figured it out on my own? Who knows.
A big difference between myself and these TV kids is that I never put the "chariot" down expecting the momentum of my blowing to carry it forward, because that did not happen, despite what is depicted here.
You can even see that the kids are pushing a little when they put them down. It is very misleading and was probably confusing and frustrating to many hopeful children, but such is the reality of high expectations in the cheap toy world.
The toys themselves were simple light plastic "dragsters" with the Burger King at the wheel. Available in red, yellow, or blue, you would get them free with any visit to Burger King.
They must have given away thousands of these, but surprisingly very few of them appear for sale online. Probably because of the fragility of the plastic and the roughness required to push them along in drag racer style.
To confuse trying to find these even more, a year earlier, Burger King had released a zip power drag racer toy. Similarly, styled, but without the King at the wheel, those toys had a zip stick you would use to get the wheels really moving. It was a much cooler toy, and unsurprisingly many more of them are available online nowadays.
While I can appreciate how technology has allowed for more complex "cheap" toys. I miss the style and required imagination input of simpler plastic toys from the past.