Buck Rogers Electronic Target Game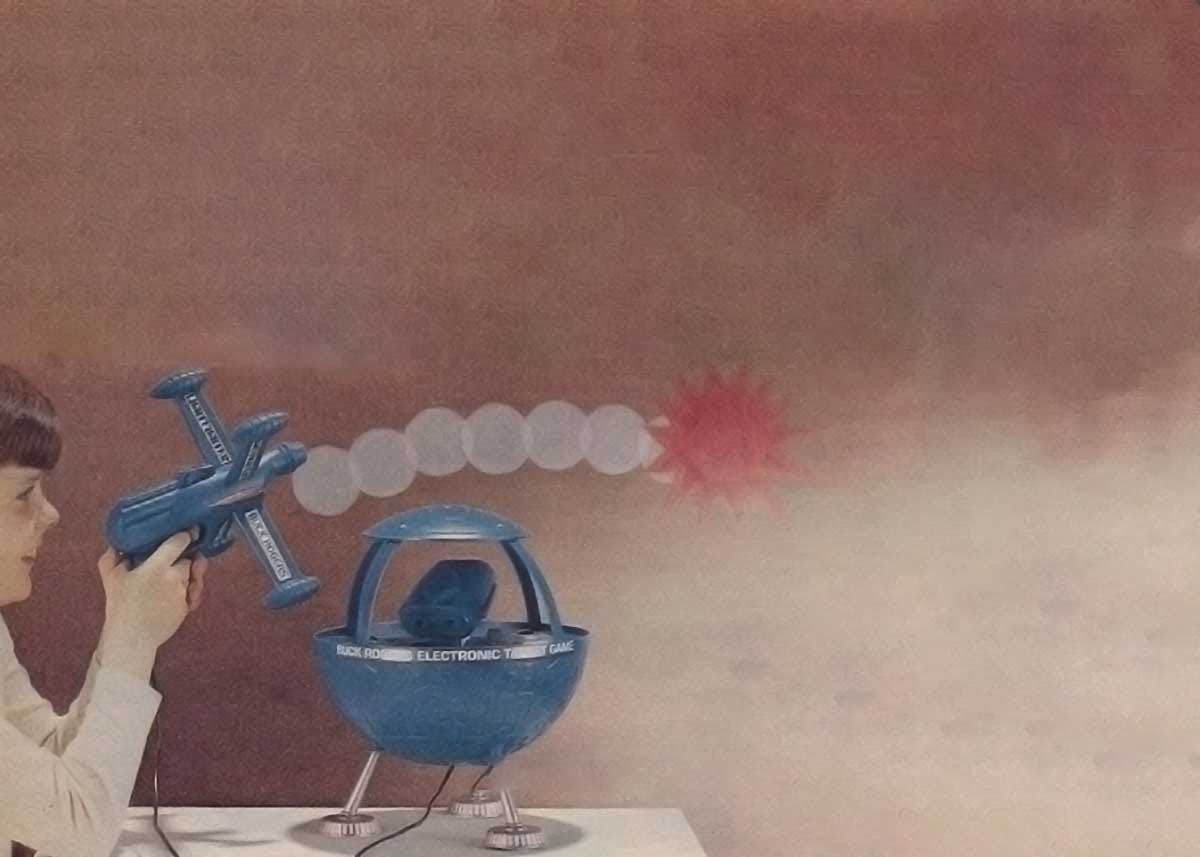 One of my cousins has this space-age-looking Buck Rogers Electronic Target Game. During one Christmas holiday party, I think I spent the whole party in a darkened room shooting at light with light and missed dinner and dessert.
I don't miss cake and ice cream for just any game, but this was special. The memory of the way the light projected against his dark blue wall is still very clear and I have a vague memory of the sound.
Sadly I have not been able to reaffirm those memories since no one had posted any videos of them online. Nor have I been able to get a line a Buck Rogers Electronic Target Game in working order for a reasonable price (that shipping is a killer).
Back to my cousin's game.
Sadly when we went back a few months later and I asked if I could play with it again, I learned it had stopped working. That made me sad, of course, but I am proud to say the game had been re-purposed. It was now by his MEGO Star Trek Figures as some sort of high-tech planetary play-set. Even the gun had been attached and was being used as a generic spaceship.
It was a testament to my cousin's imagination, but I still found it kind of depressing to see this once great toy stripped of its light shooting glory.