Bring 'Em Back Alive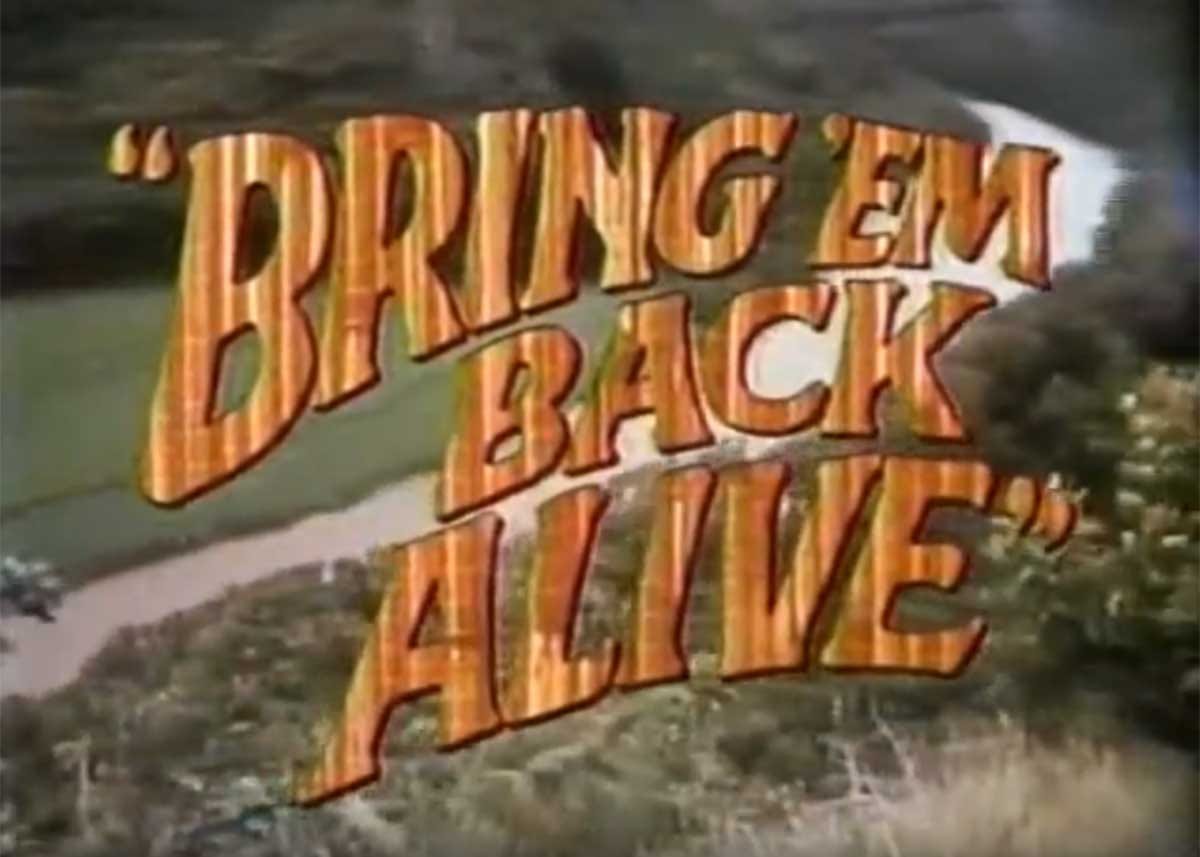 Bring 'Em Back Alive was an adventure television series starring Bruce Boxleitner as Frank Buck, Cindy Morgan and Ron O'Neal. It ran from September 1982 to May 1983. Set in Singapore, it was similar to Tales of the Gold Monkey in that it tired to capture the success of Raiders of the Lost Ark.
In reality, Frank Buck was a real big game trapper who was very famous in the 1930s. He wrote a book entitled Bring 'Em Back Alive (the name of the show!). He appeared in several movies including a 1932 adaptation of the book and is remembered by serial fans as the star of "Jungle Menace".
When this came out, I was very excited. This was around the same as the release of Tales of the Gold Monkey and I thought these two would give me years of Indiana Jones-like TV thrills.
I could not being more wrong. This infatuation with the adventure genre by the networks did not produce ratings and both shows were gone very quickly. Of course, it didn't help that the networks scheduled the show against NBC's top-10 hit The A-Team, and ABC's top-30 hits Happy Days and Laverne and Shirley.
While I preferred Tales, I will always appreciate this show for boosting my awareness of Frank Buck and for giving me the informal TRON reunion I dreamed of by putting Bruce Boxleitner and Cindy Morgan together again.
Here are the opening credits to what should have been a long running show.