Big League Chew – Man Sized Wads of Gum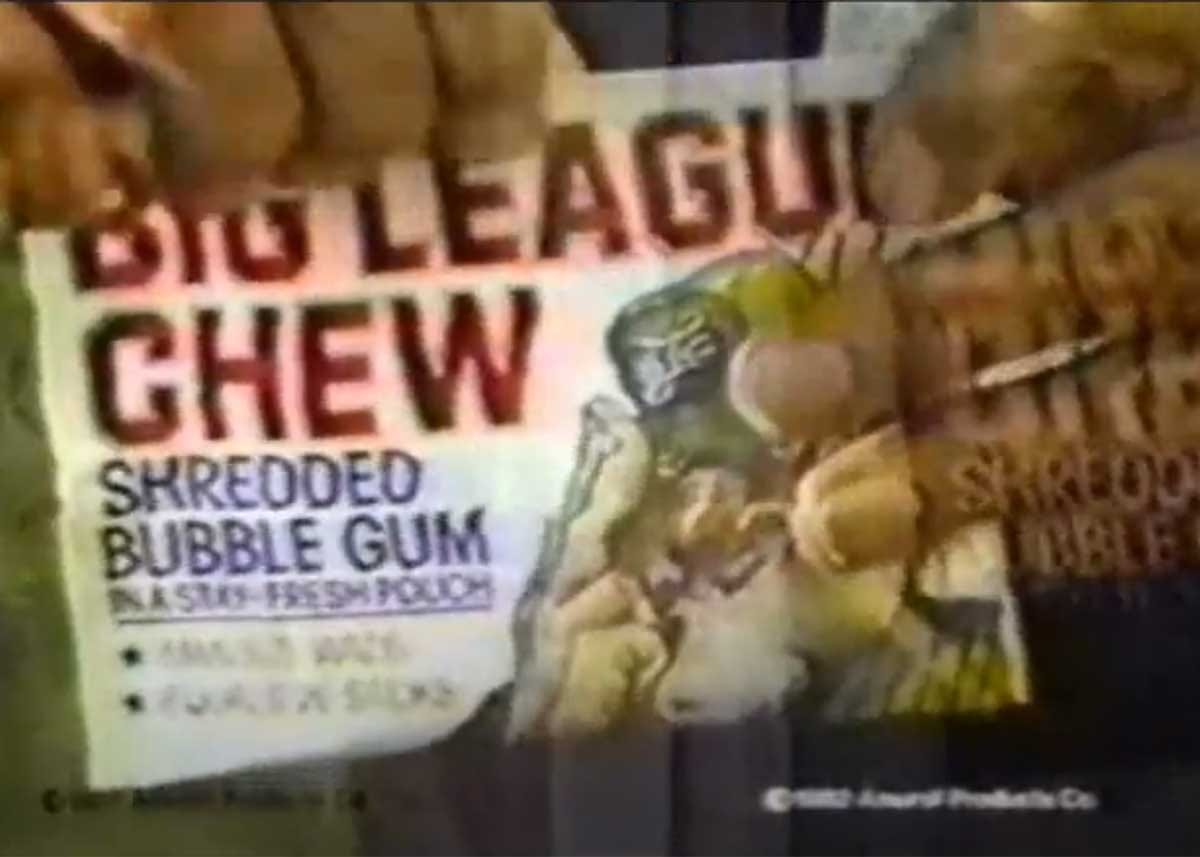 In 1980 the Wrigley company launched one of the greatest mock-tobacco foodstuffs ever conceived – Big League Chew. Conceived by baseball players Jim Bouton and Rob Nelson the gum was picked up by Amurol Products (owned by Wrigley). The gum was a huge hit in its first year and the rest, as they say, is history.
Originally available only in bubble gum flavor, the product line was eventually grown to include flavors like cotton candy, strawberry, watermelon, sour cherry, sour apple, and my favorite GRAPE.
I had a nasty habit of buying a pouch of grape and eating the gum one strand at a time. And when I say eat I mean eat not chew. I would buy a punch of grape and snack on it all day, much to the horror of my mother and sisters who insist to this day that my digestive tract is still completely clogged with gum. I am older now, but I have not changed at all. I bought a pack at Walgreens last night, pulled out a man-sized wad, popped it in my mouth, and then as if by reflex, swallowed the gum. Weird.
I am working hard to nurse this second wad while I write this article, but I don't think it will last. Why did I originally buy Big League Chew? Because I excelled at baseball and wanted to emulate my heroes? Not at all. I am a sucker for a good commercial with a catchy jingle.
Sit back, pop in a man-sized wad, click play and sing along.
You're in the big league — damn, swallowed by gum.
Pink pouched gum, betwixt foil
descendant of the Grand Wrigley
and liner of my intestines
I pledge my undying devotion to thee