DC Comics Batman Comic Rack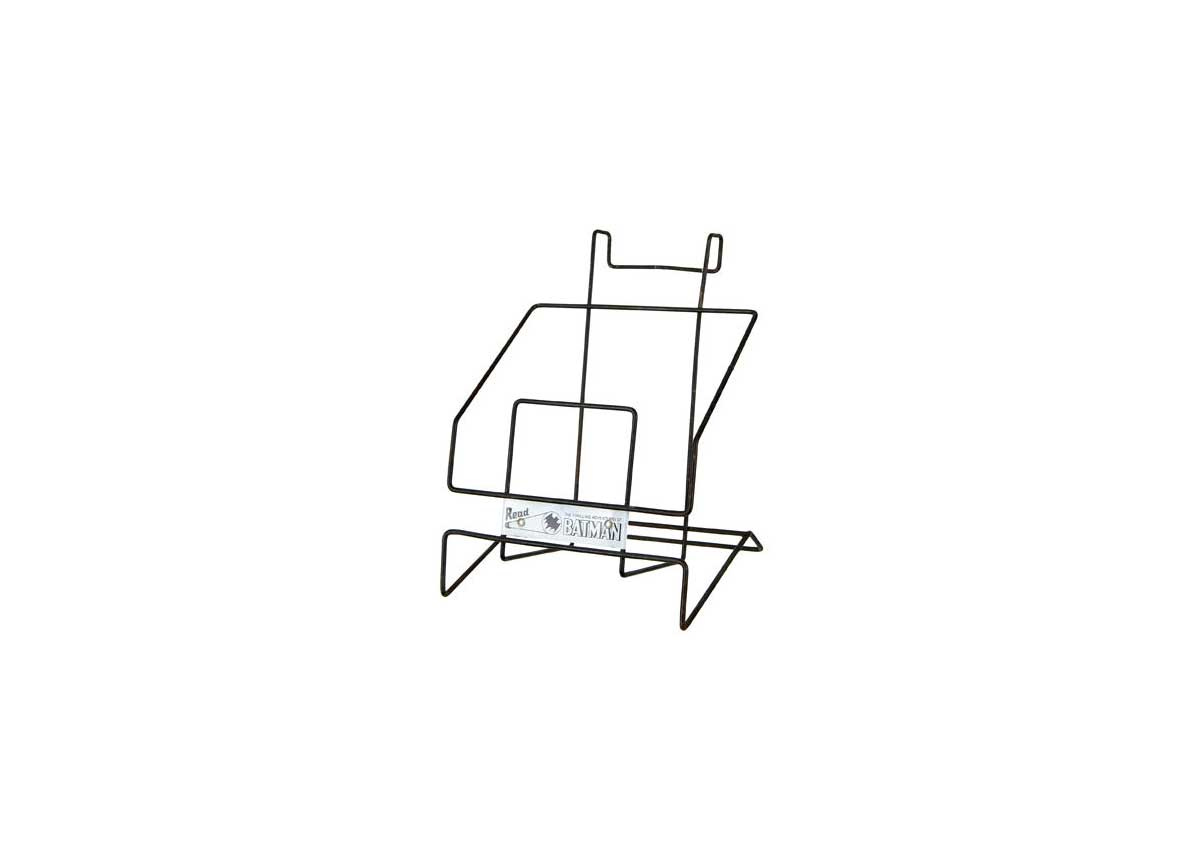 I pick up a Batman comic from time to time, mostly because I tend to read the blogs of people who LOVE Batman. Their enthusiasm hits me and when I am at the comic book store that Wednesday, I pick one up. Now if you are a big Batman fan, would it not be amazing to be able to put some of your comics out for public consumption in this DC Comics Batman Comic Rack?
This 6.5×7.5×9.5" tall wire rack for DC Comics was sold by Hake's. Sadly it is no longer available. Instead, it went to the lucky home of some Batman fan.
The Rack was manufactured and available from the fifties through the early sixties. On the front is a sign that is a 1×3.75" thin metal strip with "Read The Thrilling Adventures Of Batman" text and bat symbol graphics. Most wire comic book racks of this era were not character specific. So this is a really cool item. The piece was by Atlas Wire Products. It is not is perfect shape. Instead like many old pieces it has scattered all-over paint wear. It turns out that this is pretty common with these racks. The Batman sign showed light trace of wear.
This Batman Comic Rack would be a very cool and unusual item to add to any comic collection. I would like it just for the little sign.