Batman and Robin Janex Talking Alarm Clock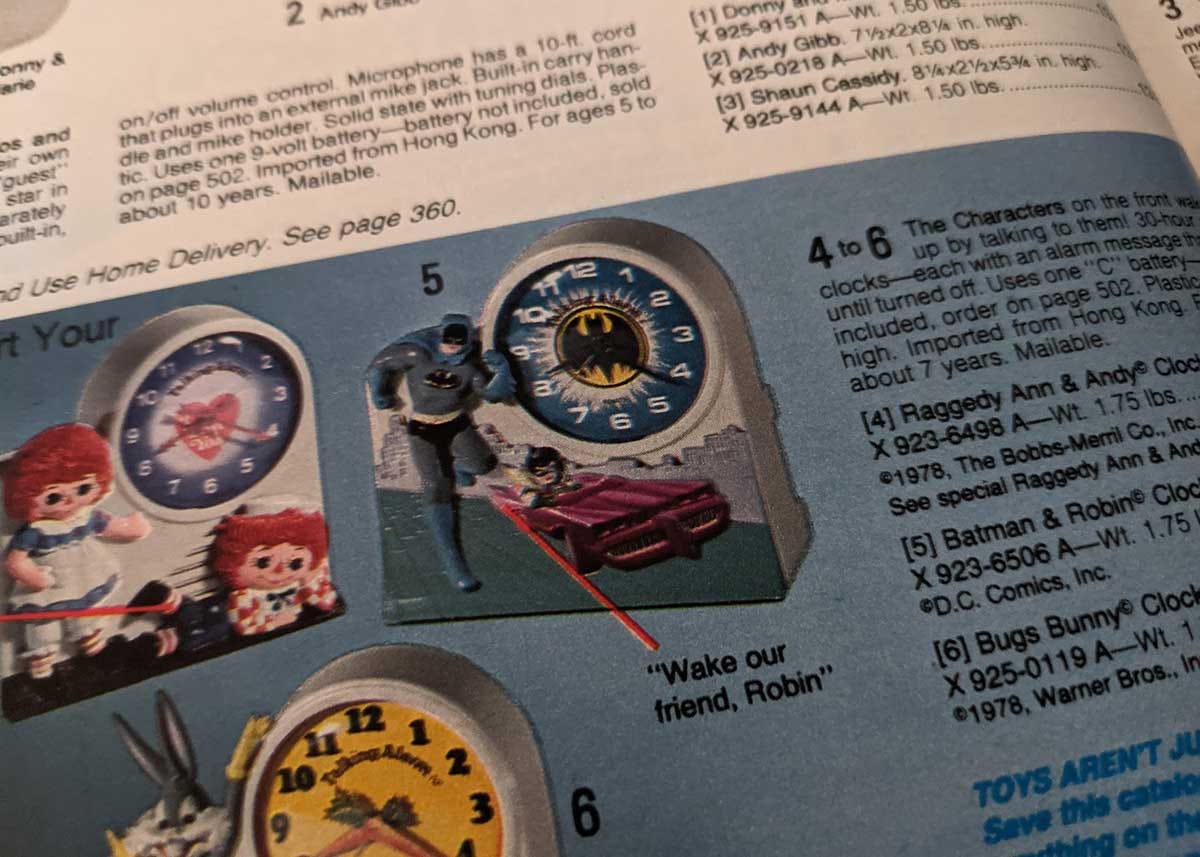 As a kid, I was not a huge Batman fan. Sure I liked the TV show, but when it came to comic books I was firmly in the Marvel camp. More specifically, I was a Captain America fan. Because of this I am still puzzled as to how I grew up with a Janex Batman and Robin talking Alarm Clock next to my bed. Who bought it for me? When did they buy it? I have no exact recollection (what am I blocking?), but for as long as I could remember, I would wake up to the sounds and colorful image of the Caped Crusader and the Boy Wonder (who is driving a tiny Robin-sized Batmobile).
A thing of beauty right? I am not sure where my original clock went to? When I went home on my most recent trip, I dug through just about every nook and cranny of the house and it did not turn up. This was disappointing, but maybe it is for the best since I think I left a battery in it at some point and things got pretty badly corroded.
PLUS! This allows me to browse for a new one online. I have spotted a few in working condition, but I am not sure how good they will sound at this point and if I cannot awaken to the same sounds of my youth, the thing would just be more shelf candy in a world already filled with shelf candy. Why am I worried about sound? Well, just about every example of audio from one of these classics ends up sounding like this…
Did you have a talking Janex clock as a kid? They made other characters. Do you think I should pick up a new one?