The Name of the Game is Ball Buster. No Really!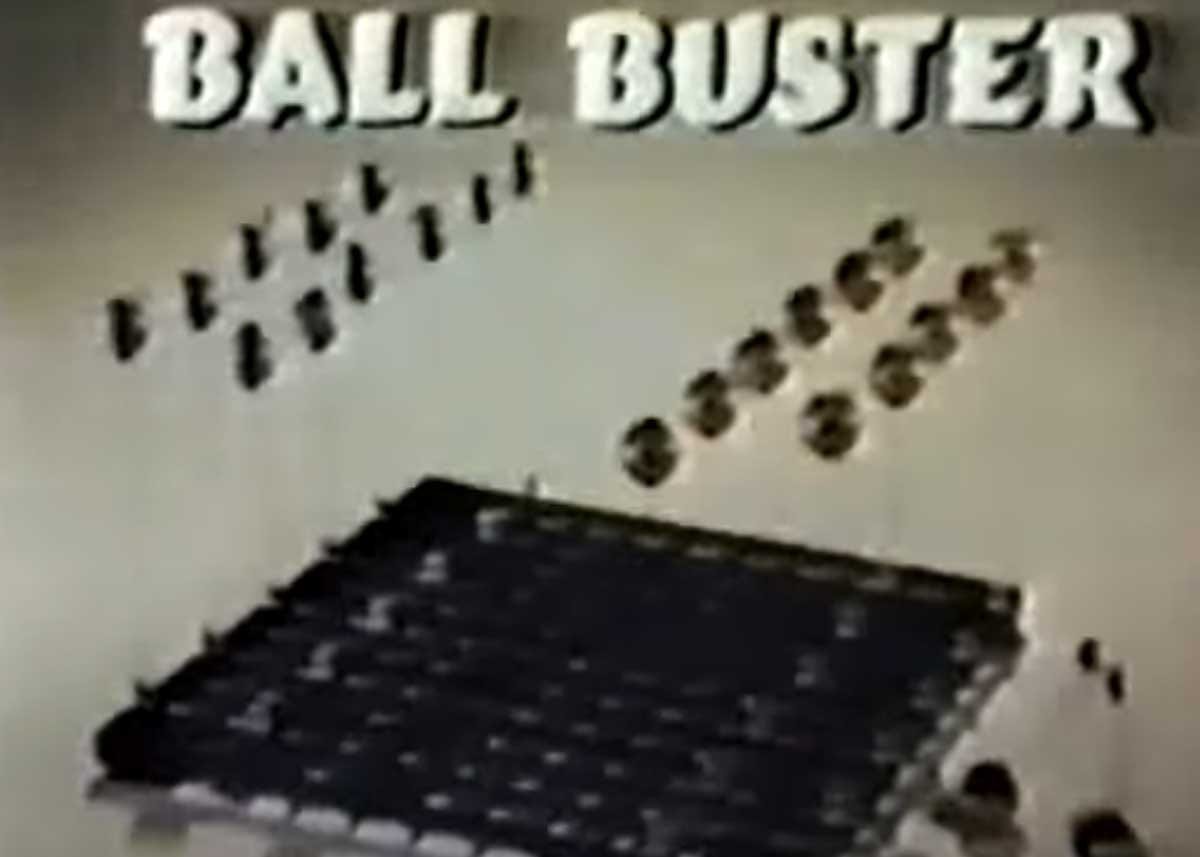 In the eighties, I would find the remains of all these springs and plastic balls in a shoe-box in our basement. I had no idea what they were from, but I really enjoyed re-purposing the pieces for playing with my Star Wars and GI Joe figures. Later I would discover that these pieces were part of the legendary game by MEGO (one of their rare forays into board gaming), Ball Buster.
I did not find out from family members who owned the game. No one claimed knowledge of it. Instead, I found out when I happened upon a wonderful commercial for the product on a VHS tape I purchased at a Flea Market in the nineties.
When I saw it the first time, I think I watched it mouth agape, thinking I was watching a parody. It is pretty great but wait for the last line between Mom and Dad for the payoff.
---
Watch the amazing commercial for Ball Buster
In 2006 I had the opportunity to play Ball Buster and I have to say, it ain't a bad game. With a few tweaks to the layout and maybe a ball sizing system, I think it could be a real good time, or should I say, ball.