Was I the only one who wanted to go to Atari Computer Camp?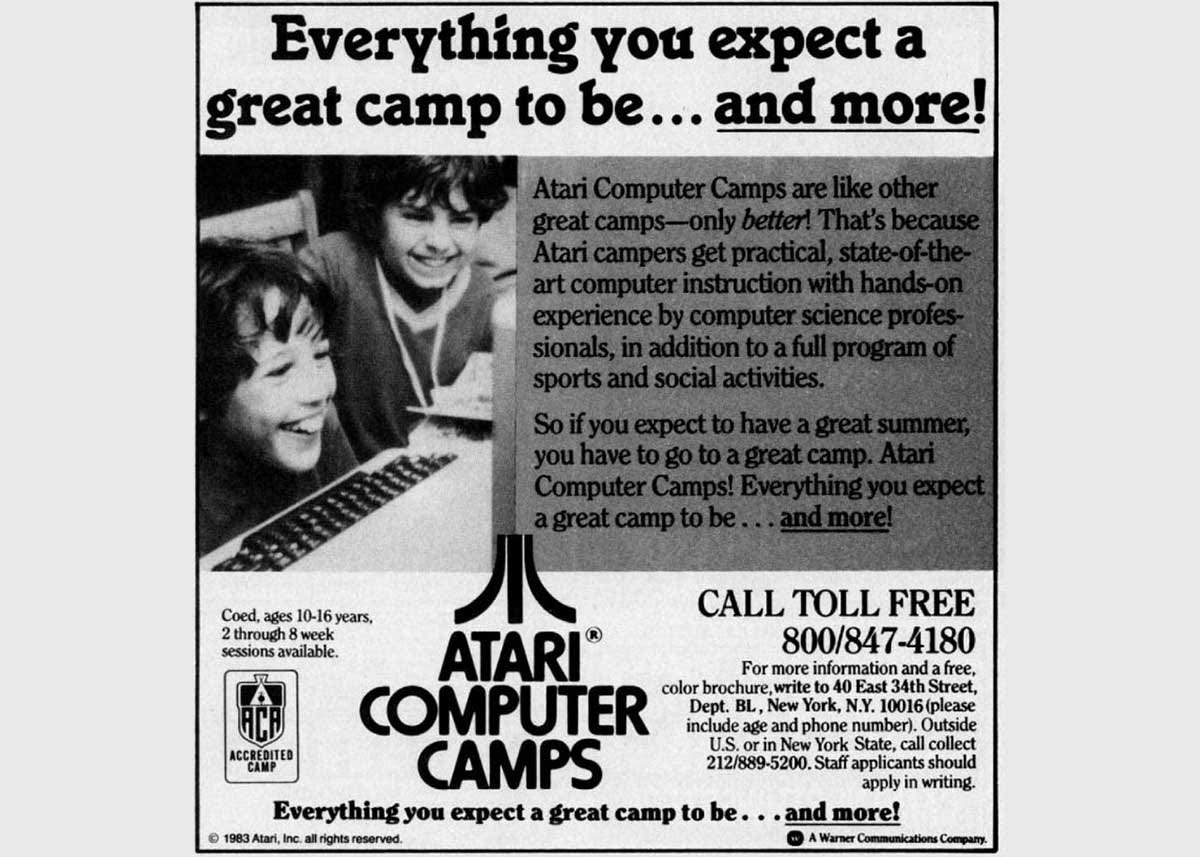 I never had a summer camp experience when I was a kid. Frankly, I never had much interest in the traditional summer camp activities. But when I started seeing these ads for Atari Computer Camp in the 1980s, I was smitten. Quickly I began begging my Mom to let me go. I pushed hard enough that my Mother even contacted them to find out cost and specifics.
I believe that what she looked at was the 1 month camp. Which would have set me up with 2 hours of computer classes a day along with other camp activities and "Free time" use of their Atari 400 and 800 home computers. I could have cared less about the other "activities," I just wanted that sweet sweet computer time.
Sadly I never got to go, part of the reason was my overly protective Mother who didn't trust summer camps(not sure why). But that was a smaller part of the reason.
The bigger reason was the price tag. If memory serves me right, they wanted something close to $1600, which was way above what we could afford. I repeat, way above.
For a lot less we could get a new computer for the home and we did in the form of a Commodore 64, which quickly became the object that I was firmly planted in front of that summer and many more to come. So it is probably for the best.
Read A Question About the Upcoming E.T. Game for the Atari 2600 (and an untimely answer)
I can be pretty brand loyal. So if I had found myself at an Atari Summer Camp, I would have probably latched onto Atari Computers. So my path from Vic-20 to Commodore 128, would probably have been disrupted. Still, I can't help but wonder what might have been. Plus, I can't help but think that the camp t-shirt would have been amazing.
That should have been me at Atari Computer Camp!