Are you ready to play "Attack of the Mutants"?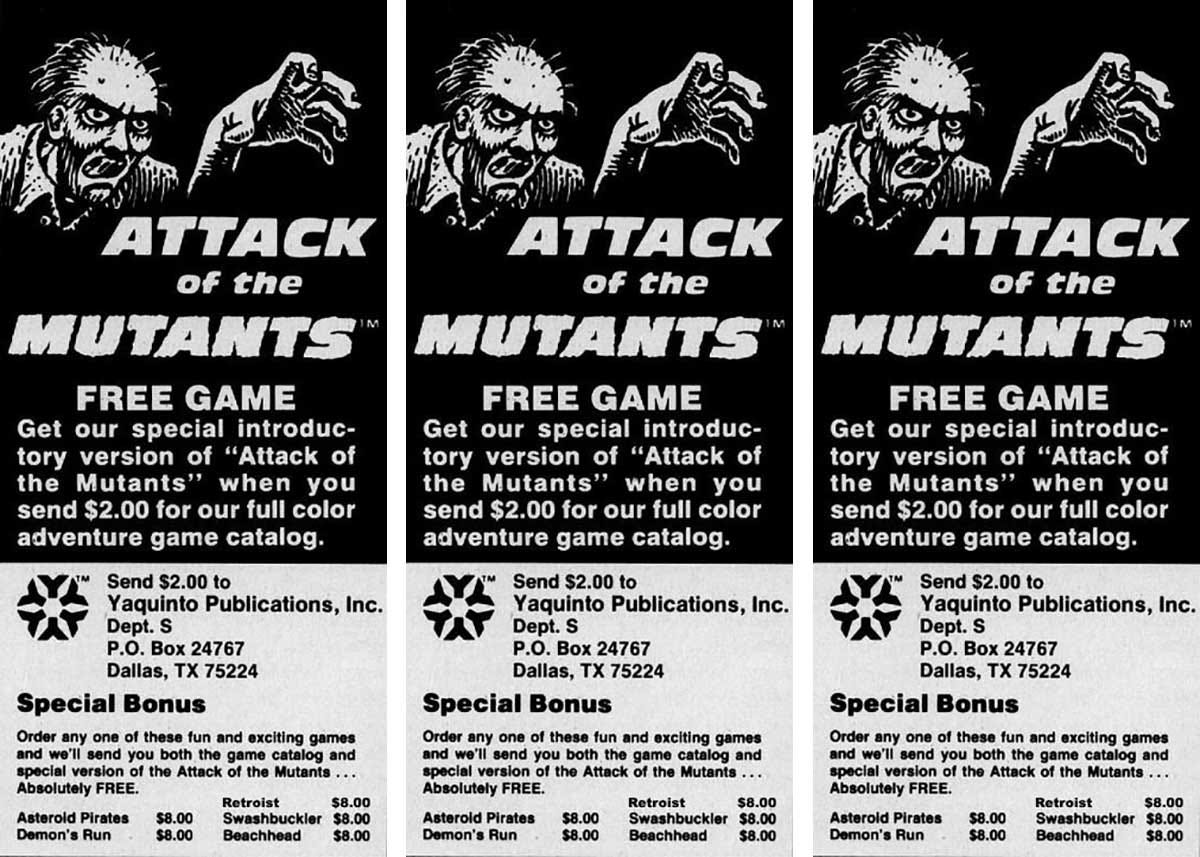 Attack of the Mutants was a board game published by Yaquinto Publications. They also published the stellar The Ironclads in 1979 as well as the Dallas board game.
Attack of the Mutants was a slightly different game with a very 1950s B-Move vibe. In it, you take the role of either the mutants or the heroes vying for control of a university.
My friend got a copy of the game when he sent away for the Yaquinto catalog and we played it a lot one summer. It has a great theme and high re-playability due to the randomness of the wall pieces. I am not sure how easy it is to track down a copy, I just started my search and have seen a few copies online of varying prices.
I think if I can find a used one where all the pieces are accounted for I will pull the trigger and pick one up.