Apollo 11 Mission Patch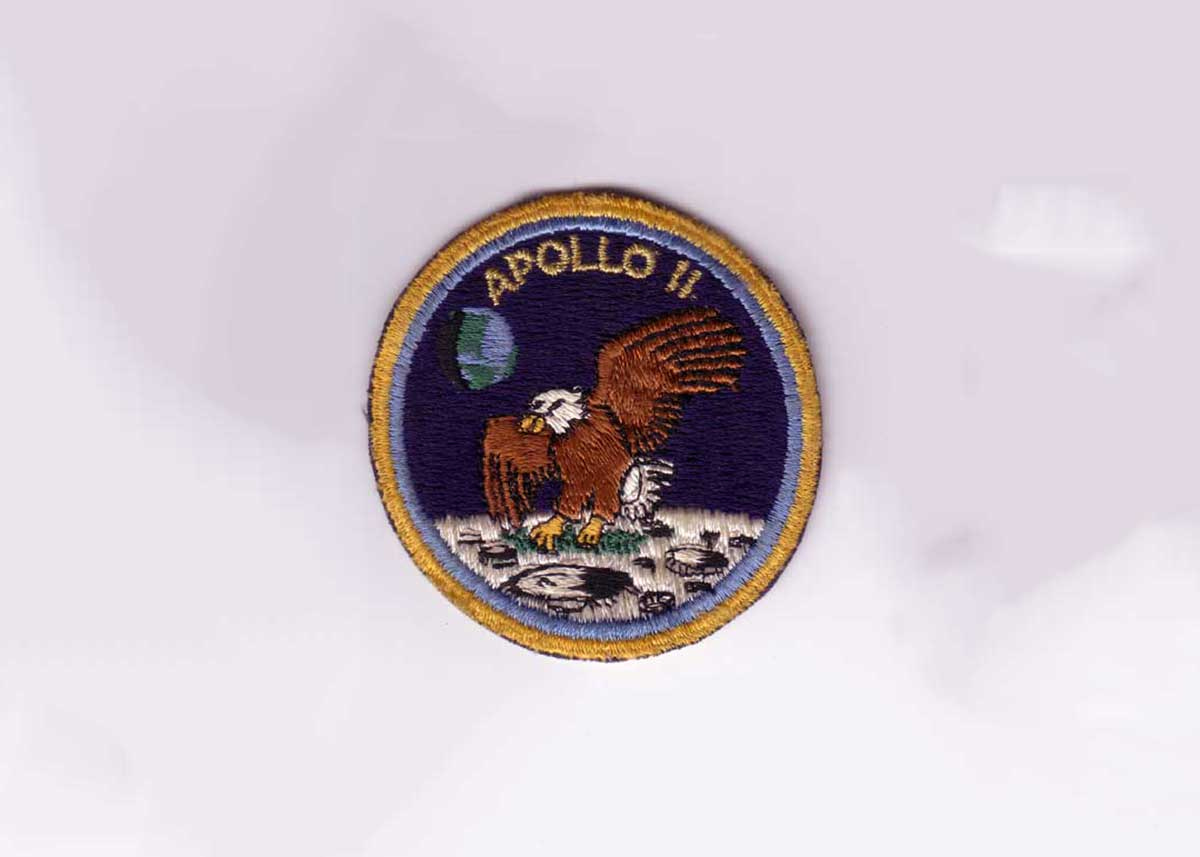 This Apollo 11 Mission Patch was on the wall of my family's house since 1969. Both my parents were proud and rabid fans of space exploration. Especially the Apollo missions. Now, this was slightly before my time, but I always enjoyed my family's collection of Moon memorabilia. It was scattered about in different areas and I remember discovering them as my interest in science blossomed.
These patches were on a wall in our basement. Next to my father's workbench. It was covered in NASA and other clever patches. I never got tired of this colorful display and dreamed of the day I would wear them on a jacket of my own.
We also had a set of collectible glasses that I was forbidden from even touching. When no one was around, I would sneak them out and fill them with Hawaiian Punch. It was a thrilling way to drink, but I was always terrified that things would go wrong and I would break it. Fortunately, that never happened and I enjoyed many a fruity cocktail from our fancy lunar-themed glassware.
Years later my sister took possession of these glasses and for some inexplicable reason, donated them. I was livid.
Luckily I grabbed these patches off our patch wall before I moved away. They are now all in a box, waiting for the right mission jacket for me to attach them to. Some day.