Adam West Appears on Hollywood Palace as Batman (with Milton Berle as Superman)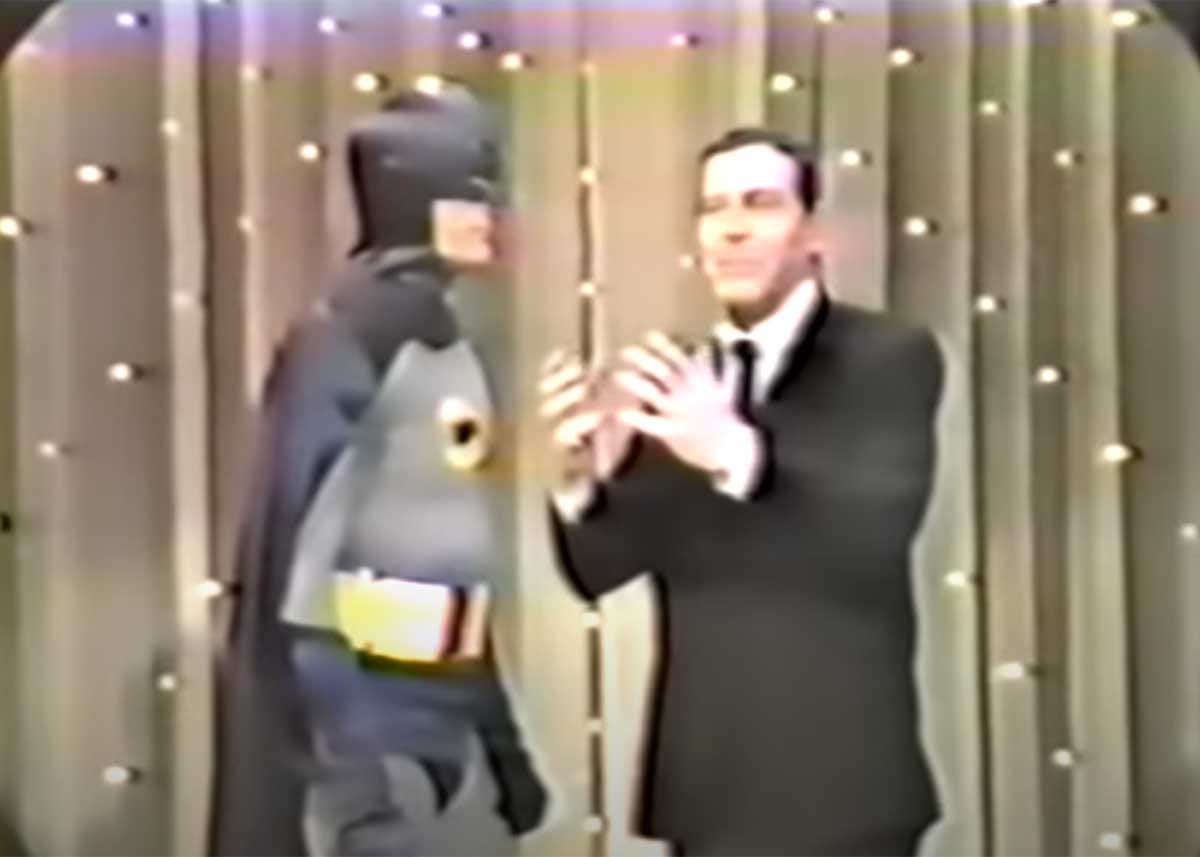 The TV show Hollywood Palace is not talked about much nowadays, but in its heyday from January 4, 1964, to February 7, 1970, this hour-long ABC-based variety show was a big deal. Not only was the show a clearinghouse for celebrities from all eras and levels of current success (including the Rolling Stones and the Jackson 5 in their first US television appearances), but it gave star Raquel Welch her big break.
Of course, the biggest deal to young people, especially comic book readers, came when Adam West appeared on the show both as himself and/or as Batman. Which happened on a few occasions, including as a host of the show.
I think his appearance as himself on the Bing Crosby hosted Christmas special is interesting…
…but it never hurts to see West dressed as the caped crusader (and then quickly changes out of it with the help of Martha Rae off stage). Warning: Singing ahead.
Did you make it through the Adam West singing? Here is the promised kooky mix-up of comic book characters (with Milton Berle as Superman)