Acme's Econo Buy Products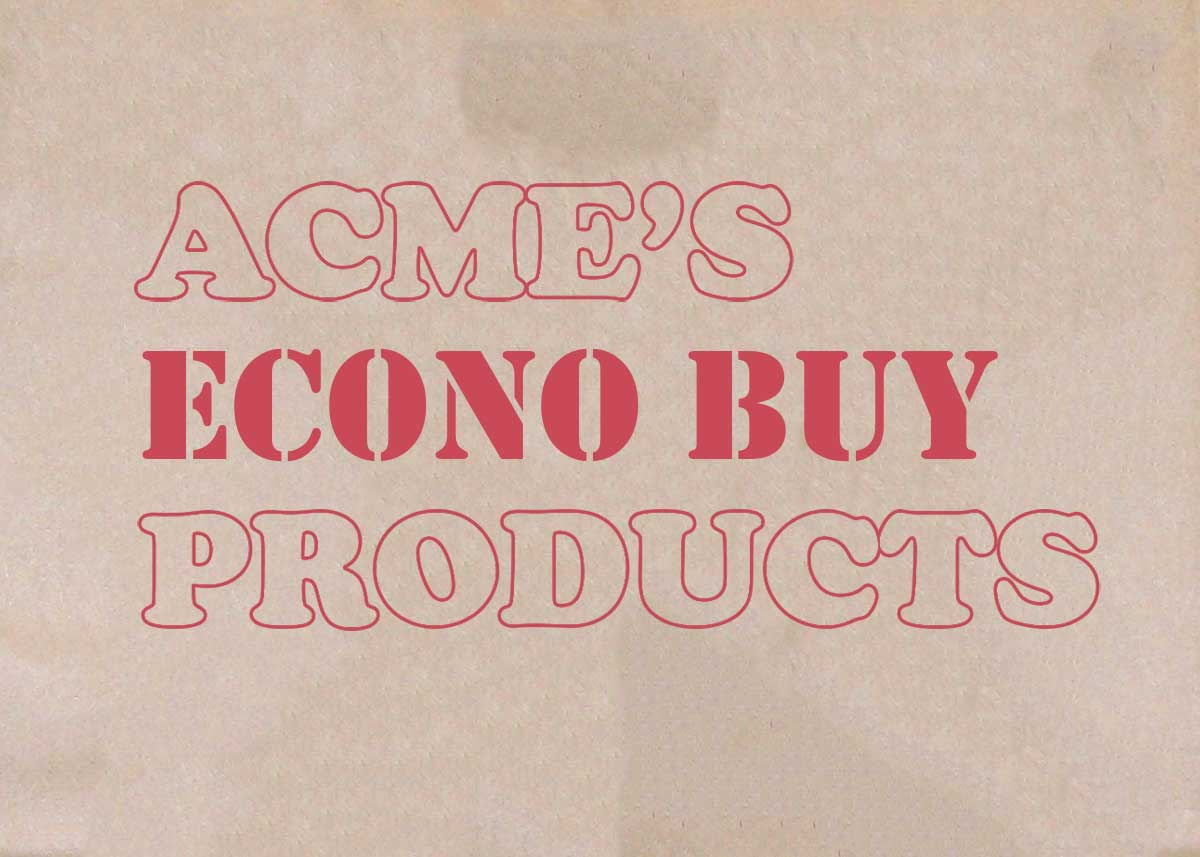 We had an Acme market at the heart of my town when I was growing up. For many years it was our go-to place for groceries. I loved going to the supermarket and browsing the aisles with my family, but one aisle filled me with dread.
An aisle that was filled with products in a no frills white package. It was the aisle we referred to as the Econo Buy aisle. Why? Well because it was filled with Acme's generic brand which was called "Econo Buy".
For the longest time I did not care about the aisle, but that changed when one of schoolmates saw me pushing a cart down that aisle and it was filled with the tell-tale white labels. I didn't think anything of it at the time, but the next day at school I was viciously verbally attacked by just about everyone who made fun of my families "thrift". I was never a particularly popular kid and I always took steps to blend into the background when possible, but now a label had been placed upon me (a no frill white label) and I found it impossible to shake.
It would be months before the hubbub faded, and even after that kids would occasionally call me "Welfare" for the remainder of my time in elementary school.
Shopping at the Acme was never all that fun after that and having to go down the Econo Buy aisle was a dread-filled experience. I never complained to my family, because I knew we had to eat and I could see that Econo Buy was a heck of a bargain. Yet those Econo Buy cookies tasted a little less sweet from that point on.