Gender Swap Star Trek Parody on The Carol Burnett Show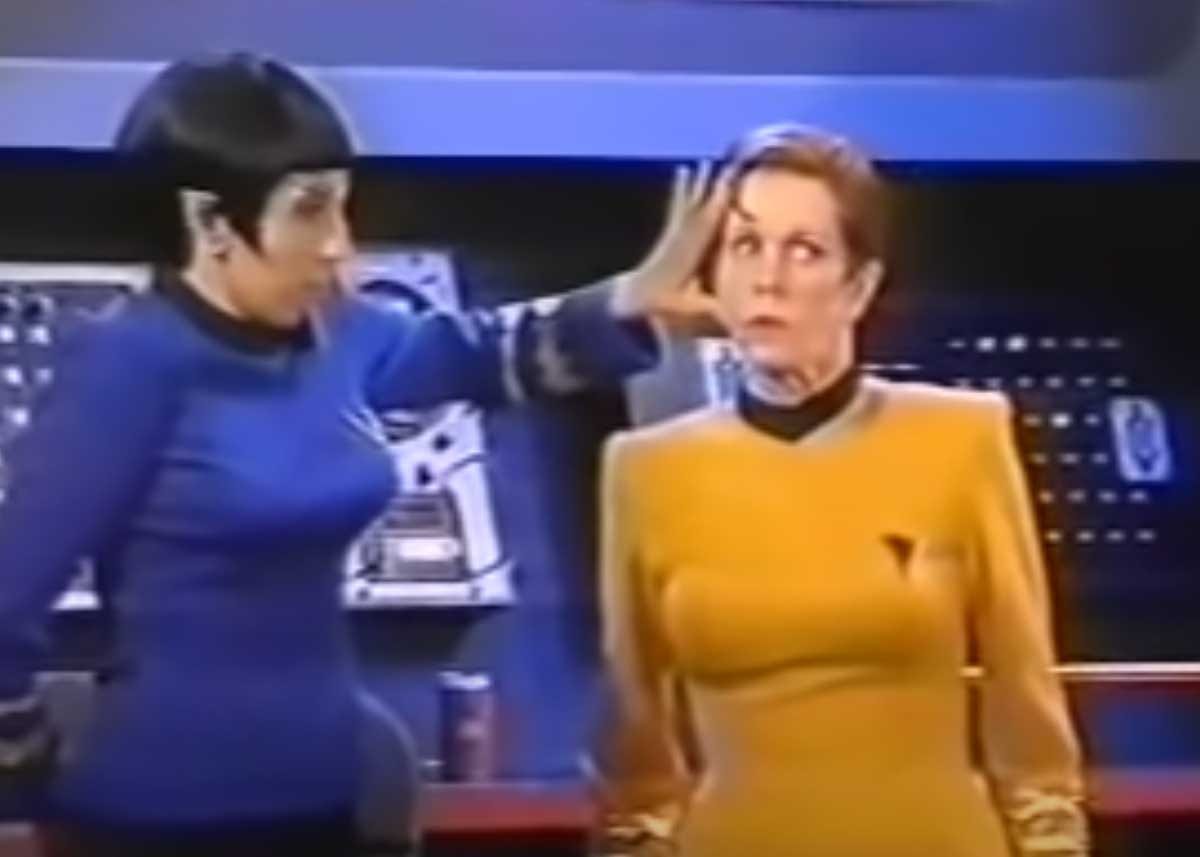 The Carol Burnett Show had a very brief revival in 1991 that only lasted for 2 months. How they could pull the plug that quickly on a legend like Burnett baffled me at the time and still does today. I guess sketch comedy is hard or needed to be a little less tame?
Still, the short-run did give us some interesting gems like this Gender Swap Star Trek Parody that starred Carol as Kirk, Andrea Martin as Spock, and Richard Kind as a Klingon who has an encounter with the Estrogenus 7 anomaly.
Enjoy the genius of Carol Burnett