1987 Hawaiian Punch Commercial with Music by Mark Mothersbaugh (DEVO)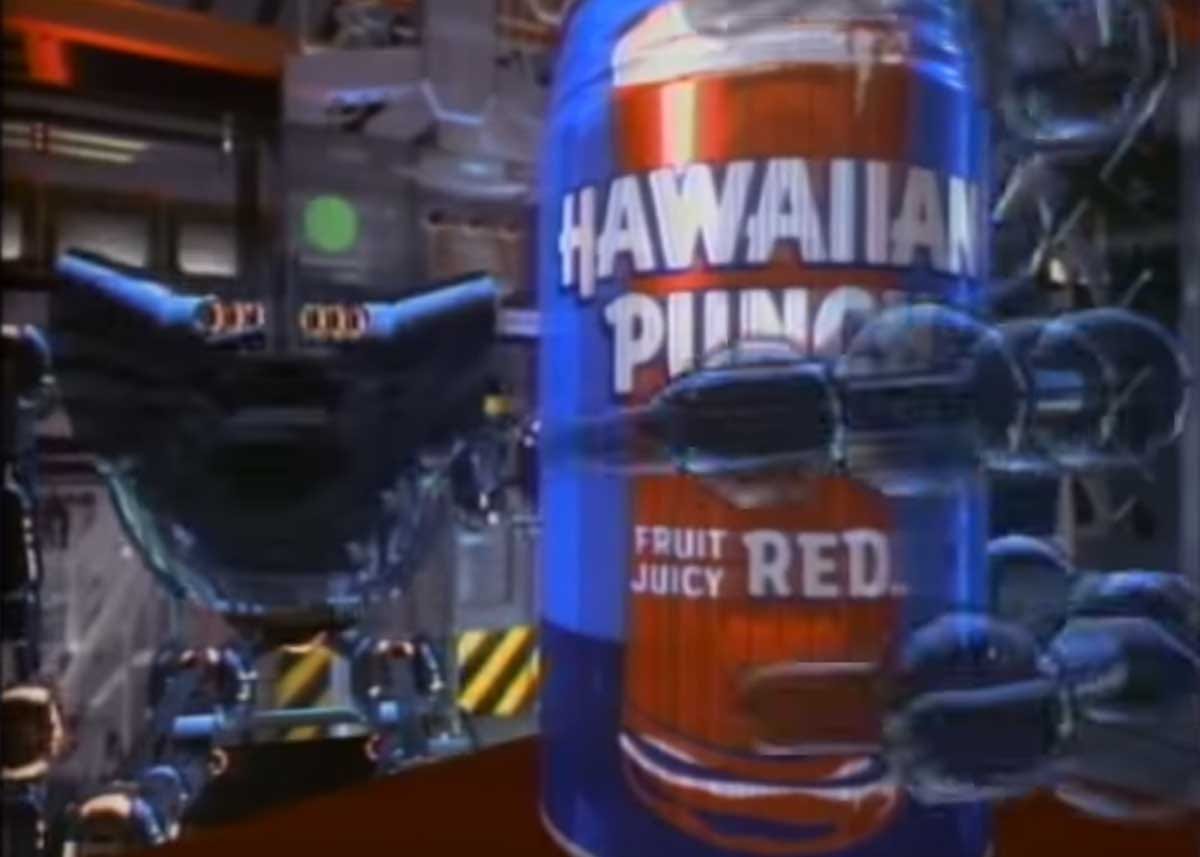 What if I told you that a DEVO Hawaiian Punch commercial existed? Well in a way it does. Maybe not all of DEVO, but certainly its creative soul, Mark Mothersbaugh. This computer-animated commercial for Hawaiian Punch came out in 1987. This is the uncommon full 90-second version.
The animation was done by visual graphics legend, Robert Abel. Unfortunately, this ad was done when Abel & Associates has merged with Omnibus Computer Graphics. The results onscreen are pretty great, but it did not work business-wise and that very year they closed.
The music in the commercial is by Mark Mothersbaugh (DEVO). The animation is strange, computerish and delightful. With its mechanical dissonance and feeling of strained, but controlled chaos it captures the feel of DEVO. Not just their music, but also their often subversive visuals. Later in his career, he admitted to embedding the subliminal message, "Sugar is bad for you."
I love Hawaiian Punch. Especially the advertising that involved their mascot, Punchy. His hate and attitude just spoke to my younger self. However, this DEVO Hawaiian Punch gives Punchy a run for his money. Sadly they didn't make more advertising like this. Instead, as eighties advertising came to end, I would like to say this was the highwater mark for that decade's Hawaiian Punch advertising.
It is a wonderful late eighties time capsule and reminds me of "Stomp". Maybe they were inspired by DEVO and Hawaiian Punch?
Want to know what a DEVO Hawaiian Punch would look and sound like?