Discover more from The Retroist
A Retro Podcast, Blog, and Newsletter.
The Retroist Monthly Newsletter for April 2012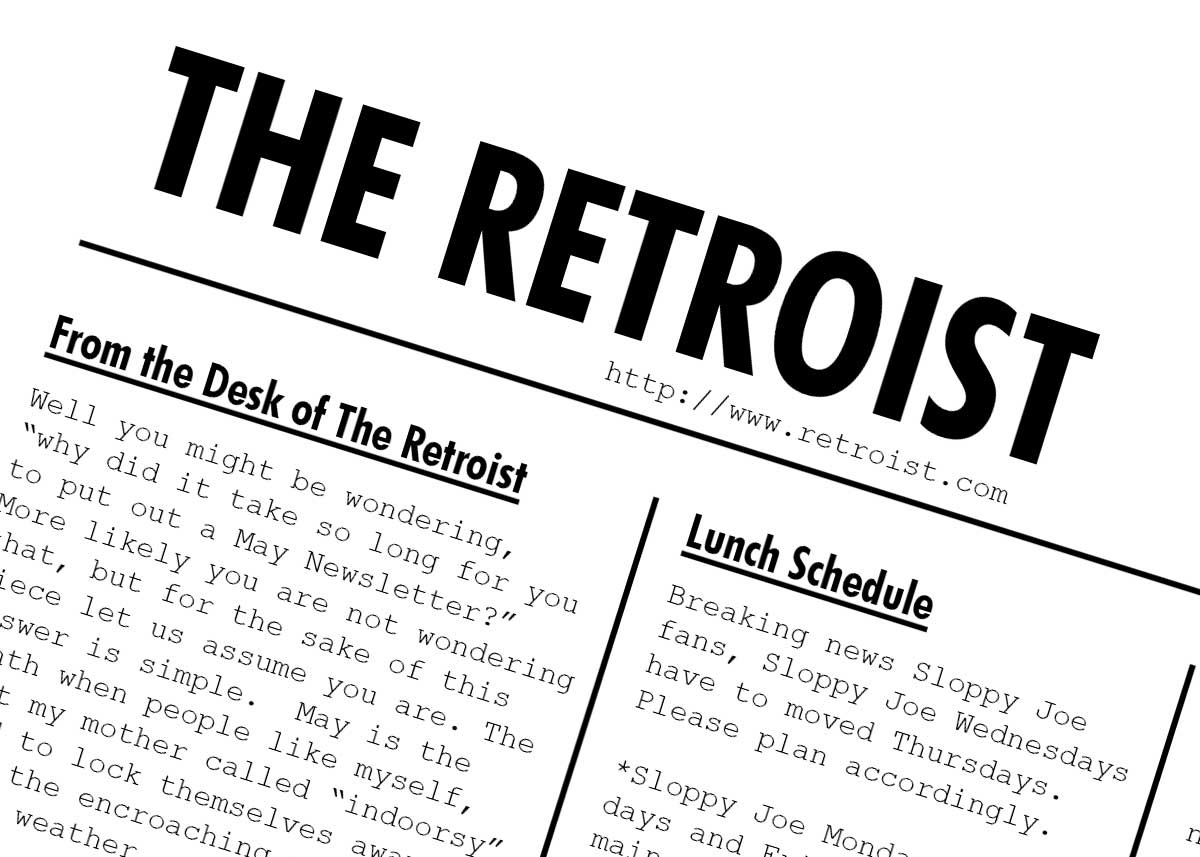 The April Newsletter is now available and is chock full of all the useful news and information you have come to depend on from the Retroist Monthly Newsletter. Click on the newsletter to see a large version of it for you to read or download or if you have a PDF-enabled device, you can click here to download the newsletter in that format. Then you can print it out and read it at your leisure and share it with your friends. The newsletter has hit the streets in select (very few) towns in the US last night. I encourage everyone to help spread the word and print out an extra one or two and add them to your local bulletin boards or coffee shop.
Click the Image below to view a Larger Version:

This newsletter and all future ones will be posted at the Newsletter Archive. If you are interested in writing for the Monthly Newsletter, please send me an email.