Retroist Halloween Special V Podcast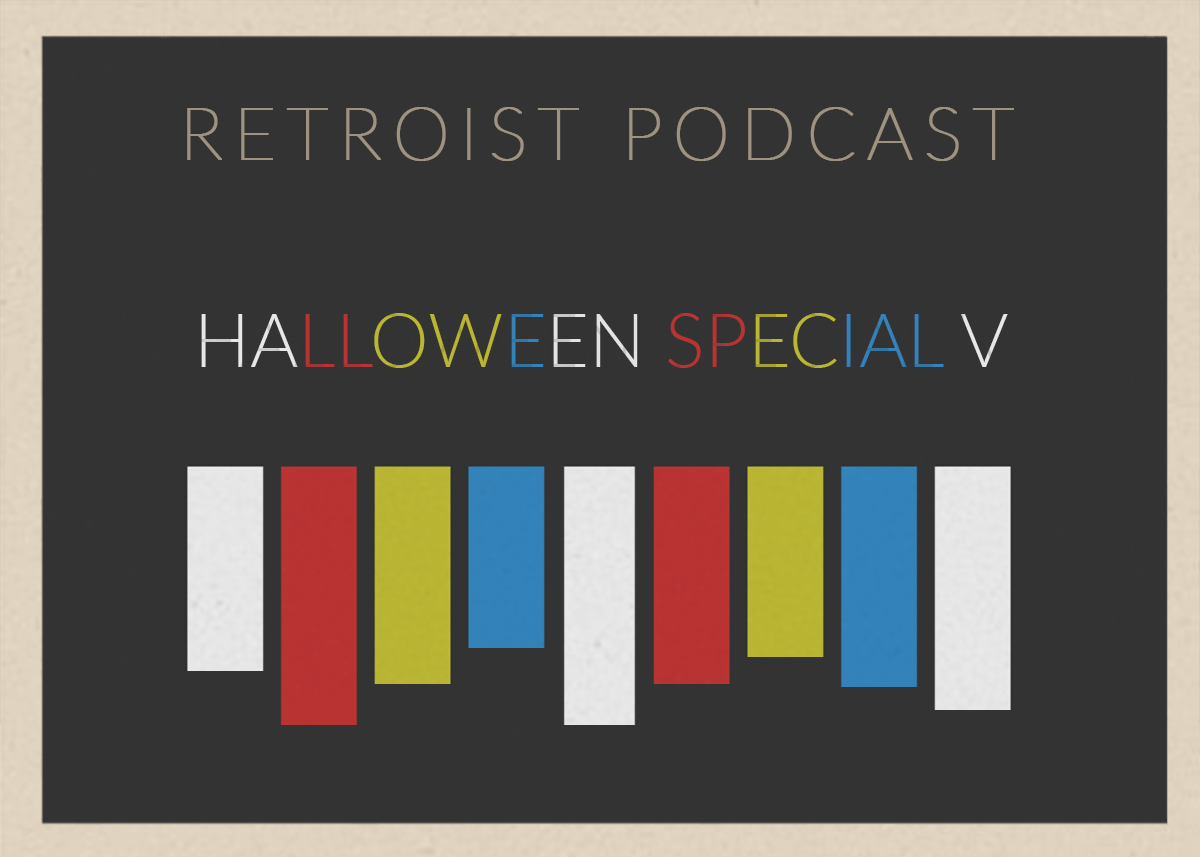 Welcome to the Retroist Halloween Special V Podcast. Today's show is all about Halloween memories! That's right, it is time for the 5th Annual Retroist Halloween Special. It was a fun show to put together, and many of the folks associated with the site joined in to share their Halloween memories. You will hear Charleton Hero, Retro Justin, Doug, David Greelish, Weird Paul, Eric LeFeber and of course, Vic Sage.
I hope you enjoy listening to it as much as I enjoyed making it.
Subscribe and Support
If you have a moment please stop by iTunes or wherever you might download the show and perhaps give the show a quick rating. It is very much appreciated.
[iTunes] Subscribe to the Podcast directly in iTunes (MP3)
[RSS MP3] Add the Retroist Podcast feed (in MP3) to your RSS aggregator and have the show delivered automatically.
If you would like more retro fun, you can also follow me on the Twitter at http://www.twitter.com/retroist.
Listen and download the Retroist Halloween Special V Podcast
Thanks for listening to the show and I hope you have a great Halloween.