Remember these commercials for Petland Discounts?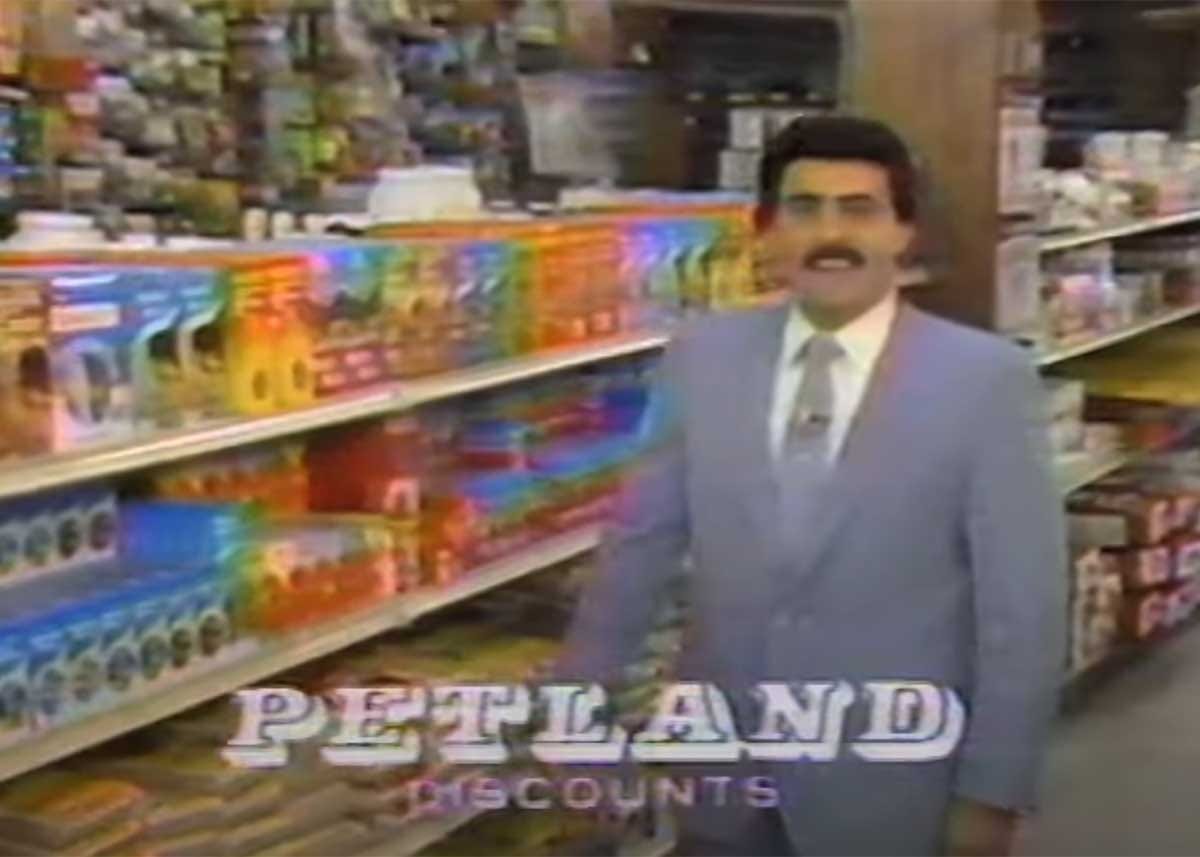 I have never been to a Petland Discounts store in my life, but due to their seemingly robust advertising budget, I am very familiar with the chain and especially their mustachioed president and founder, Neil Padron. Founded in 1965 in Glen Oaks, New York, Petland Discounts is still growing strong with 100 stores scattered around New York, New Jersey, and Connecticut.
I do not think you could grow up in those 3 states in the 1980s/1990s without having seen the commercial. If you don't remember them, maybe you just need your memory jogged.
Here is a commercial from the mid-1980s when their slogan was, "Petland Discounts. For people who love pets."
In the late 1980s, they changed to, "Petland Discounts. At Petland, we care."
In the 1990s, they added singing, Neil got a sweater and the slogan became "Petland Discounts. For the best care a pet can get."