For this latest episode of the Retro Radio Memories podcast we are going to be revisiting that crime fighter known as The Green Hornet! In this episode entitled Trouble Hits the Trolleys a conspiracy seems to be unfolding in the city – one involving accidents with streetcars and a growing call for them to be replaced by buses. Britt Reid, the publisher of the Daily Sentinel newspaper can't help but notice that all signs point to a man by the name of Fischer – who just so happens to own a bus franchise. When the newspaper staff are unable to connect the greedy man to the accidents – like so many times before, Britt Reid and his Valet must once again don their disguises as the Green Hornet and Kato!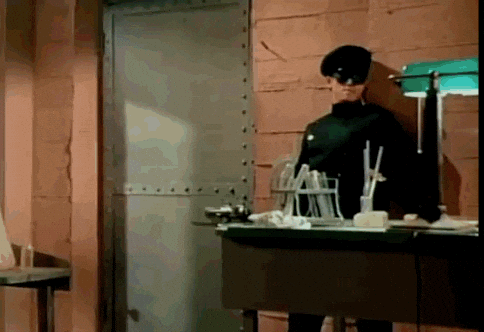 While sadly the television series starring Bruce Lee as Kato and Van Williams as Reid and his green-hued alter-ego only lasted one season on ABC beginning in 1966 – the radio show was far more popular. The part of both Britt and the Hornet in Trouble Hits the Trolleys was played by Al Hodge – who as I point out in the show itself went on to play a hero on TV – none other than Captain Video!
The Green Hornet was popular enough that it branched out into comic books, books, board games, as well as both serials and films. While Republic might have been known as the King of the matinee serials – The Green Hornet was produced by Universal Pictures. Although surprisingly it still has a connection to the old time radio series – you'll just have to listen to the show to find out what it is!
So dim the lights if you are able and join us as we follow the Green Hornet as he investigates when Trouble Hits the Trolley!
If you have any suggestions for topics you would like for us to cover in a future episode – or possibly you have comments on the current show itself, email them to me at VicSage@Retroist.com. You can also contact me on Twitter and on Facebook.
The theme used at the beginning of this episode was provided by Peachy, if you have musical needs why not contact him at Peachy@Retroist.Com. And be sure to "like" him on his Facebook Page.
Subscribe To The Retro Radio Memories Podcast:
[iTunes] Subscribe to the Podcast directly in iTunes. Perhaps leave us a nice review to help spread the word about the show?
Directly download the Retro Radio Memories Podcast: